'American Idol' Holds Judge's Song Contest With a Big Twist (RECAP)
Judge's Song Contest
Season 20 • Episode 14
It was an American Idol first as Luke Bryan, Katy Perry, and Lionel Richie competed for bragging rights in the show's first-ever judge's song choice contest. Contestants had three tunes to decide between, and the panel of superstars received points based on which singer went with their suggestion.
The remaining contenders will be whisked away to Disneyland and meet up with mentor Ben Platt. Host Ryan Seacrest revealed a surprise twist where Luke and Katy were able to save one to make out a Top 10. Whose Idol flame was extinguished? Whose still the game? Dim the lights, here we go…
Nicolina
Nicolina chose from a number of powerhouse songs. She related to "Since U Been Gone" by Kelly Clarkson based on a rocky relationship with her mom. The Canadian also thought this would be outside the box for her. She thought it was Katy's choice, but Lionel was the one. He wanted fire and got it as Nicolina lit up the room. Luke liked seeing she could rock out a bit. Katy said she showed them something different.
Mike Parker
Mike gravitated to "Chasin' You" by Morgan Wallen as a country boy doing country things. The 27-year-od wants to be that person to help move the needle for diversity in the genre. He thought Luke picked that one and was right. To mark the occasion, Mike's idol presented him with a beloved jean jacket. Luke liked the soulful version. Lionel liked how he made the song his own. Katy agreed but missed the cowboy hat.
Fritz Hager
He went with "Wonderwall" by Oasis, struck by the powerful lyrics and relating them to his Idol journey. A path through the unknown. The singer-songwriter worked to switch up the arrangement. Fritz thought Katy picked it, but she is more of a California girl. Luke ended up picking it. Lionel thought the performance was delivered perfectly. Katy found the way he flipped the song upside down brilliant.
Tristen Gressett
Tristen thought his mom would love him singing "You Can't Always Get What You Want" by The Rolling Stones. A song he thought she made up as a child. Tristen correctly picked Lionel here. He thought it was a showstopping performance, but was concerned about his knees after hitting them hard on stage. Katy felt the electricity. Luke liked how he had fun. Unfortunately, it wasn't enough to save him from elimination.
Christian Guardino
He connected immediately with "For Once in My Life," knowing how Stevie Wonder has been successful in the music business despite visual impairment. In rehearsal, he had a change of heart and decided to switch to Sam Smith's "I'm Not the Only One." The 22-year-old fell in love with the progression. Christian thought it was Luke, but the song choice went to Katy. Luke said he needs to trust he is great. Lionel told Christian he was so special and thought the vibe created was fabulous.
Noah Thompson
Noah initially choose the John he knew from the list in John Denver's "Country Road," but felt his vocal were better on "Heartbreak Warfare" by John Mayer. Though the country crooner was worried about how the audience would react. He thought Katy chose her former beau. She responded with "I think you should Wikipedia me." Katy was a good sport. Luke liked how Noah challenged himself. Lionel said he is growing and stepping into that space of his career.
Lady K
Lady K said she could have played it safe with "Jesus Take the Wheel" by Carrie Underwood, but changed course with "traitor" by Olivia Rodrigo. The 25-year-old wanted to show that range. Lady K wanted to get Katy a point. Lionel was the victor in this round. He wanted something out of her wheelhouse and outside the box. Katy thought she did a great job. Luke appreciated Lady K and the other contestants' ability to learn many of the songs on the fly. Luke and Katy used their save from winning the song choice competition to put her in the Top 10.
HunterGirl
She stuck with "9 to 5" by Dolly Parton after having another one of her songs along with The Chicks in the running. HunterGirl reflected on listening to the icon growing up. She thought Lionel chose the song. Alas, Luke earned another point. Lionel thought the performance was amazing though. Katy saw more sparkle and improvement in stage presence.
Leah Marlene
"Make You Feel My Love" by Bob Dylan was a top option out of the gate. She likened adding her artistry to painting on a canvas. Leah's gut was Katy, and she was right. Katy described what she saw as a Picasso. Luke said she embodied so many classic singers from Alison Krauss to Emmylou Harris. Lionel thought Leah thought she showed the artist within herself.
Emyrson Flora
The 16-year-old landed on "lovely" by Billie Eilish featuring Khalid. However, it was nervewracking knowing she would be compared to the multi-platinum artist. During rehearsal, Emyrson almost changed to Cyndi's "True Colors," but stayed with the initial pick. Katy added another point, telling the teen not to run from who she is. Luke called her a pro at such a young age. Lionel thought it was an all-around perfect performance.
Jay Copeland
Jay wanted to do something more vulnerable but also showed his versatility. The 23-year-old closed the show with a stunning rendition of "Lilac Wine" by Jeff Buckley. Katy's pick tied Luke in the judge's song choice competition. She thought it was his best performance ever on the show. Luke was astounded that he just learned the song. He called it Nat King Cole reborn. Lionel said it was one of the greatest performances he has ever seen in his life.
American Idol, Sundays and Mondays, 8/7c, ABC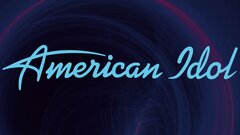 Powered by