Lawrence Dane Dies: Veteran 'Mod Squad' & 'Bonanza' Actor Was 84
Lawrence Dane, a veteran Canadian actor who had roles in classic television series such as Mod Squad, Bonanza, and The F.B.I., has died. He was 84.
As reported by The Hollywood Reporter, Dane passed away on Monday, March 21, at his home in Niagara-on-the-Lake, Ontario, after a long battle with pancreatic cancer. He was surrounded by his wife, Laurel, and other family members.
Born in Masson, Quebec, on April 3, 1937, Dane began his acting career on the stage, acting as an old policeman in Lynne Gorman's production of Our Town in 1958. His on-screen career started the following year after landing a guest role in the Canadian drama The Unforeseen. He would go on to appear in other Canadian series, such as R.C.M.P., Encounter, Festival, and First Person.
In 1965, Dane headed to Los Angeles, where he found a niche playing bad guys in various U.S. series, including Bonanza, Mannix, and Mod Squad. He also made guest appearances in shows such as Mission: Impossible, The Littlest Hobo, The Young Rebels, and The Virginian.
As Dane continued his TV work, he would also start picking up movie roles from the mid-1970s onwards, including roles in Canadian horror films The Clown Murders and The Creeper, sci-fi drama Millenium, and comedy film National Lampoon's Senior Trip. His most notable film role was as private detective Lt. Preston in the fourth installment in the Child's Play franchise, Bride of Chucky.
Dane carried on acting into the 2000s, appearing in a three-episode arc for Showtime drama Queer As Folk, as well as guest spots in crime-drama Angela's Eyes and the Canadian series Flashpoint. His last on-screen role came in the 2017 Canadian action comedy film Undercover Grandpa.
"Between then and my exit stage left on (March 21, 2022), I had the good fortune of becoming a member of a highly respected brotherhood of Canadian performers where I got to meet and work with hundreds of other struggling fellow actors. They were all an inspiration to me," Dane said in a self-written obit that was published on his death (via THR).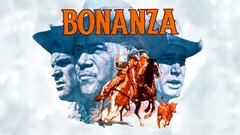 Bonanza
where to stream
Powered by