'American Idol' Week 3 Auditions Head to Nashville for Early Frontrunners (RECAP)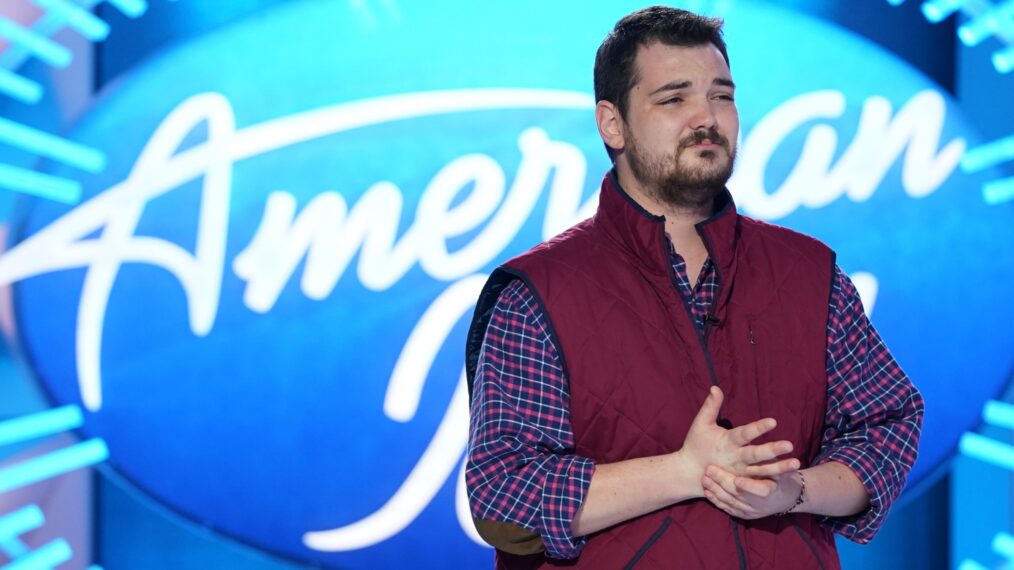 Auditions, Part 3
Season 20 • Episode 3
Nashville has been good to American Idol over the years. The city that gave us everyone from Carrie Underwood to Gabby Barrett. The third week of auditions included hopefuls looking to follow in their footsteps in Music City. A few of which judges Katy Perry and Luke Bryan found were Top 10 material.
The legendary Lionel Richie also saw potential that could be molded into standout performers. Who wowed? Who made us cry? Who gave chill bumps? And who straight-up scared the crap out of Katy? Let's take a look at how the night panned out.
Tristen Gressett
Is it me or does Tristen look a little like Adam Lambert? The 17-year-old student from Pell City, Alabam came in at a 10 or as the judges said, "ants in his pants." He channeled Billy Joel on "Piano Man," complete with harmonica. Luke and Lionel question if it's inching into a gimmick from a real artist. Katy asked for a second song dialed down. Tristen chose "Colors" by the Black Pumas. Luke cut him off telling him not to oversing the lyrics. Lionel said if he can take some coaching, there is some real substance. He got three yes's.
Cadence Baker
The 18-year-old from Muscle Shoals, Alabama has the music business in her blood. Grandfather Gary Baker even co-wrote "I Swear" Cadence's dad played guitar as she played "I'm Your Baby Tonight" by Whitney Houston. She received a standing ovation. Katy thought she has a lot of gas in the tank. Luke says it was one of the best auditions he has seen and potentially Top 10. Luke said she is a star, and stars go to Hollywood.
Dontrell Briggs
The 26-year-old from Maxton, North Carolina brought a blanket of his godmother to the audition. She passed away a few months before his audition and was there in spirit. He gave a powerful performance of "For Your Glory" by Tasha Cobbs Leonard. Lionel was moved and felt every breath of that performance. Luke said he can shape and mold him. Katy says the sincerity is there, but the low bravado is not quite in it. Lionel says he has potential. Katy said no. Luke was torn. The direct support associate offered to sing Chris Stapleton's "Tennessee Whiskey" to get the yes from Luke. It worked as the country star sent him through.
Abigail Brooks
The New York barista recalled singing after hours into a broom, picturing she was performing before a crowd. Abigail considers herself an old soul. The 21-year-old in overalls sang "Vincent" by Don Mclean, finding her inner Barbara Streisand. But was a star born? Luke predicts she wins "Disney Night." He is not sure if it was good for American Idol. Lionel says hopeful from Castle Rock, Colorado is playful, but when she is on stage turns into a phenomenon. Katy encourages her to clean up the competition (because, you know, the broom).
Dakota Hayden
The 17-year-old farm boy comes from Fordsville, Kentucky with a population of around 500. That number may go down to 499 after his rendition of "When It Rains It Pours" by Luke Combs. Lionel felt they found somebody and is a pure country with believability. The judges felt he could pass for Luke Bryan's son. Katy says she is authentic through and through and Top 10 material. Luke says he is in the right place and thanked him for driving on down. Dakota is headed to the bright lights of Hollywood.
Taniya Boatwright
The Myrtle Beach teen opened up about being bullied about her weight. She received inspiration from last season's runner-up Willie Spence. He encouraged her to stay true to herself. Taniya sang "A Change Is Gonna Come" by Sam Cooke. Katy encouraged her to come out of her shell through it. Luke thought it was a solid performance but contained and subtle. He wants her to hone in on her artistry. Katy was on the fence. Lionel says she has incredible potential. They still didn't think she was ready. Lionel did give her a yes because he wants her to know how it sounds and feels. He asked her to come back and see them. Taniya said just being here today was an accomplishment and will be back.
Emily Faith/Donavan Diaz
The two bonded over their mutual day jobs working with the dead. Donavan of Hereford, Texas as a post-mortem vascular surgeon. Emily of Kingfisher, Oklahoma is a parlor cosmetologist at her family's funeral home. Donavan's performance wasn't lively enough to get him through. Luke overall felt it was a little…um stiff. Katy in particular felt "all the death-talking anxiety (DTA). The fact the platinum and gold tickets were moving during the audition didn't help matters. On the opposite Emily was a pocket full of sunshine. Luke and Lionel could hear an authentic voice from the 18-year-old on "Good Hearted Woman." Hollywood here she comes.
Mark Osborne
The 26-year-old from Bedford County, Virginia was contemplating whether to give on his music aspirations before the audition. The warehouse worker promised his mom he would try out for the show as a birthday present. Mark gave a soulful performance of "Stone" by Whiskey Myers. Katy could sense she was singing from a real-life story. Lionel appreciated the talent but also the stache. "The mustache brings the cash." Luke says vocally he would like him to dig in deeper but liked his approach. He left with a golden ticket and renewed love of song.
Ryleigh Madison
The 16-year-old from Whiteville, North Carolina idolizes Gabby Barret and all she accomplished. The high school sophomore sang "Good Ones," which Katy described as a super country with a good voice. Luke would have liked her to relax in the song a bit. Lionel felt her nerves took over a bit, but she had a great voice. Katy "caught the country" and sent her to Hollywood.
Sam Finelli
The 28-year-old from Peachtree Corners, GA tugged at the heartstrings. Diagnosed with high-functioning autism, the bakery worker has used music as a way of coping. Katy teared up watching as he sang "Rainbow" by Kacey Musgraves The judges gave him a standing ovation. Lionel was proud of him. He said he was born enough. Katy felt it was the perfect song choice because there was always a rainbow hanging over his head. She encouraged him to let go of all that fear and negativity and sing from the heart. Luke loves an experience, and "that felt like he'd witness an experience." His Idol journey continues.
American Idol, Sundays, 8/7c, Fox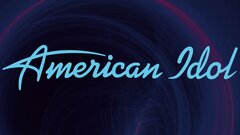 Powered by