'Chicago Fire': Brett Makes a Decision About Her Future With Casey (RECAP)
The Missing Piece
Season 10 • Episode 15
[Warning: The below contains MAJOR spoilers for Chicago Fire Season 10 Episode 15 "The Missing Piece."]
Ever since Matthew Casey (Jesse Spencer) made the move to Portland to watch over his late best friend's kids, he and paramedic-in-charge Sylvie Brett (Kara Killmer) have been making a long-distance relationship work. However, with the latest Chicago Fire episode, it seems that's not possible anymore.
After Brett FaceTimes with Casey, Lieutenant Stella Kidd (Miranda Rae Mayo) sees paramedic Violet Mikami (Hanako Greensmith) comforting her. "I really, really miss him," Brett admits. It seems this is heading a certain somewhere, which isn't too surprising. After all, Casey and Brett had just gotten together before he moved.
Then, while driving around in the ambulance, Violet notices that Brett is distracted. "You don't have to bury your feelings about Casey," she tells her friend. Brett admits that she can't stop thinking about when her late mother's husband Scott (Jeff Diebold) and her sister Amelia were there last time, and he'd told her that every moment with a loved one is important. Brett has realized, "I need to take some real time off," not just a quick trip as she's been doing, and go to Portland to be with Casey.
"I need to spend some actual time with Matt, reconnect," Brett tells Kidd and Violet near the end of the episode. After their FaceTime, "I just got hit by this wave of all the things I miss about him. That warmth, you know, the way he could be so strong but also kind and he has that gift of making everyone feel like everything's going to be OK."
"Navigating long distance relationships is never easy. I think you set in your mind that, oh, we can handle this and then reality sets in and it's not always what you think," co-showrunner Derek Haas told TV Insider in December. "However, I will say I do think they're handling it well, I do think she's going to go see him before too long this season and hopefully, fingers and toes crossed, we can get a certain actor who has had a long experience on the show back for a guest appearance. That would be delightful."
Chicago Fire, Wednesdays, 9/8c, NBC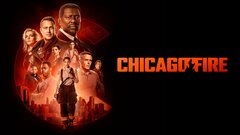 Powered by