Kardashians Explain Their Move to Hulu — And How It Will Be Different From 'KUWTK'
The Kardashians is coming to Hulu in April. And in a new interview, the famous family revealed why they made the move from E! and what to expect with the show.
Keeping Up With the Kardashians ended in June 2021 after 20 seasons. But it wasn't long before The Kardashians was announced. And according to Kim Kardashian, Khloé Kardashian, Kourtney Kardashian, and Kris Jenner, the new series is going to show their lives in ways they previously couldn't.
Switching to streaming essentially gave them the ability to work without the restrictions of cable.
"Before, on E!, it was totally us and totally amazing, but the episodes were so short," Kim told Variety in a video for their cover story promoting The Kardashians. "And the producers definitely knew what the E! audience wanted. And this feels a little bit more documentary-style."
"My goal," Kim said in the companion interview, "was that it was familiar and felt like home, like, 'Oh, my God, they're back.' But updated or just a little bit more intimate."
The homey feeling will come from the aesthetic of the show, which features intro shots filmed by drones. It will feel more intimate due to the fact that the various siblings frequently filmed individually, giving closer looks into their home lives outside of family gatherings. The E! show frequently had them film in groups, requiring them to center their days around the production schedule. The Hulu show allowed them to set better boundaries (Kourtney's favorite thing, her sisters and mom teased) about what was filmed and where.
The family will remain as open about their personal lives as they were before. And just like on E!, the sisters will save their comments about the major headlines about their lives for the show. But to all of their delight, episodes about those stories will be air closer to when they actually happened. For example, Kim and Kanye West's divorce — and her relationship with Pete Davidson ("how we met and who reached out to who and how it happened and all the details that everyone wants to know") — is covered in the Hulu series.
"We wanted it to be as current as possible," Kim said. "We hated how long we had to wait. That was like the death of us, because once we got over something, we had to rehash it all over again."
back and better than ever. 🤍 #TheKardashians premieres april 14 on @hulu, and coming soon to Disney+ internationally and Star+ in Latin America. pic.twitter.com/DwldOuyS8v

— The Kardashians (@kardashianshulu) March 1, 2022
Khloé's relationship with Tristan Thompson will also be shown, including the emotional aftermath of the news he had a child with another woman. Kourtney's relationship with drummer Travis Barker will also be part of the show. And of course, Kylie Jenner and Kendall Jenner's lives are heavily documented as well. Caitlyn Jenner will not be part of the series. Rob Kardashian will make occasional cameos.
On the business side of things, the family said money and tech were huge factors for the switch to streaming.
"We wanted to be with someone that's tech forward, so we're with the times," Khloé said. "For us to be still on cable was just not so on brand for us."
"Well, money always matters," Jenner added. "I think that anybody would be foolish to say that money doesn't matter anymore."
Jenner didn't reveal what the family is being paid for this new show, but it's reportedly nine figures. And each sister and Jenner are being paid the same amount. The momager also didn't divulge whether there was a bidding war between E! and Hulu. She just coyly said that they had "options."
The Kardashians, Series Premiere, Thursday, April 14, Hulu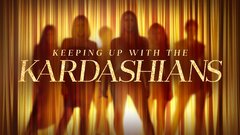 Powered by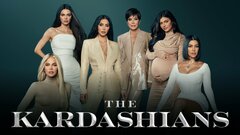 Powered by