Why Netflix's 'Bad Vegan' Is Your Next True-Crime Obsession
You'll want seconds (and perhaps even thirds) of Bad Vegan: Fame. Fraud. Fugitives., a delicious four-parter involving a swanky New York City restaurant, stolen cash and promises of immortality.
Restaurateur Sarma Melngailis (above) once welcomed celebs like Tom Brady and Alec Baldwin to her in-demand Pure Food and Wine vegan eatery. But her glamorous world falls apart when she meets bad seed Shane Fox (real name: Anthony Strangis) via Twitter, then marries him.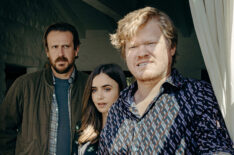 See Also
The noirish thriller on Netflix stars Jason Segel, Jesse Plemons, and Lily Collins.
Restaurant workers, business partners, and even Melngailis herself recount what director Chris Smith (Tiger King) calls the "perplexing" tale. The controlling Strangis allegedly manipulated the blonde beauty into funneling him money for schemes that he promised would expand her empire—and make her pitbull live forever. Before long, they're stealing from the restaurant (and its staffers) and on the run.
"It was the most bizarre and surreal story I'd ever heard," executive producer Mark Emms adds. Eat up!
Bad Vegan: Fame. Fraud. Fugitives., Docuseries Premiere, Wednesday, March 16, Netflix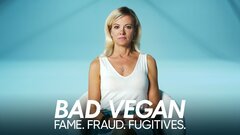 Powered by