Raven-Symoné to Leave 'The View' to Develop Spin-Off of 'That's So Raven'
If we could see into the near future like Raven Baxter could do on the 2003-07 Disney Channel sitcom, That's So Raven, we could tell you what its new spin-off might be like. But since all we have is a press release, we can tell you this: This morning, Raven-Symoné, who played the future-seeing teen, will announce on The View that she is leaving the ABC daytime talker later this year to develop the new series, a spin-off of her tween-teen hit, which will shoot in Los Angeles.
The story of the yet-to-be-titled spin-off is pretty straightforward: Raven Baxter is now a divorced mother a preteen son and daughter. She finds out that one of them has her "gift," which she knows will lead to lots of misunderstandings. As Raven found out a decade or so ago, just because you can see the future, doesn't mean you understand it.
RELATED: Raven-Symoné officially named The View co-host
No casting announcements have been made, so there's no word yet on who from the original show will be on the new one, which Raven will executive-produce, along with Scott Thomas and Jed Elinoff of the Disney Channel hit Best Freinds Whenever. No airdate has been announced yet, either.
That's So Raven was Disney Channel's first multi-camera sitcom—hard to believe, given how many of Disney's sitcoms these days are shot that way— and the first Disney Channel live-action sitcom to reach 100 episodes. Raven's comedy timing has been honed since she appeared on The Cosby Show when she was 4, and as one of the co-hosts of The View over the last two years, she has been as outspoken as any host in that show's 20-year history. So it'll be interesting to see how an adult version of Raven Baxter navigates her sitcom life.
Oh, and will she or any of her kids tell people "ya nasty?" Here's Raven being Raven to refresh your memories: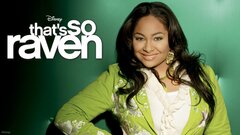 Powered by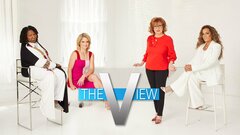 Powered by