What's Worth Watching: A Christopher Lee tribute on TCM, 'Man With a Plan', 'Kevin Can Wait' and more for Monday, October 24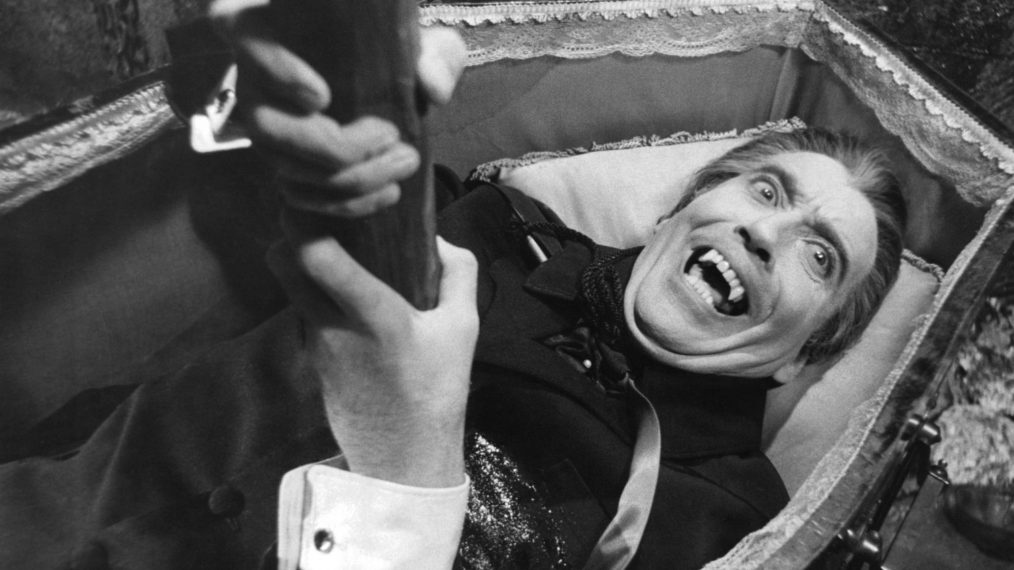 Horror of Dracula (8/7c, TCM): A vampiric orgy kicks off with the first, and best, of the Hammer horror spectaculars featuring Turner Classic Movies' star of the month, Christopher Lee, in his celebrated long run as one of cinema's most sinister Draculas. Five sequels follow, pretty much in descending order of interest: Dracula, Prince of Darkness, Dracula Has Risen From the Grave, Taste the Blood of Dracula, Scars of Dracula and Dracula A.D. 1972. When Lee turns those bloodshot eyes on you, watch out.
The Death of Comedy: Which may be overstating it. But not by much. Obviously not a recommendation, but an observation that with The Big Bang Theory relocating this week to its regular home on Thursdays, CBS's Monday lineup is now host to the most depressing night of lazy sitcomedy anywhere on the spectrum. Joining the sad parade this week: Matt LeBlanc's sheepish return to broadcast network comedy in Man With a Plan (8:30/7:30c), which makes his dismal Friends spinoff Joey look as sophisticated as Oscar Wilde in retrospect. LeBlanc is wasted as a dimwit dad who offers to tend to his three—it's always three—wiseacre kids when his wife (Yes, Dear's Liza Snyder) goes back to work, this retro dud is so painfully and predictably unfunny you can't help but wonder if it's meant to be a joke, like the knowingly cruddy show-within-a-show Pucks that his Showtime satire Episodes sent up on a weekly basis.
More overqualified talent on CBS sitcoms, as Ray Romano returns to the night and network that made him famous, guesting with his son Matt on Kevin Can Wait (8/7c); and Oscar winner Mercedes Ruehl slums on 2 Broke Girls (9/8c) as Olga, mother of Oleg (Jonathan Kite), one of the most repulsive characters anywhere on TV.
Reality Check: Big night for TV's top reality competitions. NBC's The Voice (8/7c) welcomes Tim McGraw and Faith Hill to be advisers to the teams as the Knockout Rounds begin. … The remaining eight couples on ABC's Dancing With the Stars (8/7c) dance through the decades on the awkwardly titled "Eras Night," with routines reflecting popular music from the 1920s through 1990s. Then they're divided into teams of four, "Team Past" and "Team Future," for group dances. And then there will be seven.
Inside Monday TV: A third season of the acclaimed Canadian police drama 19-2 begins streaming on Acorn TV, with the squad dealing with the repercussions of a pedophile scandal among their ranks. … Wonder Woman is back on TV. Well, Lynda Carter, anyway, playing a president under siege on The CW's Supergirl. … Fox's Lucifer (9/8c) welcomes another member of the handsome devil's family when his brother Uriel (The Sopranos' Michael Imperioli) appears on the scene. … With the presidential campaign in its final weeks, President Obama re-enters the late-night circuit with a return appearance on ABC's Jimmy Kimmel Live (11:35/10:35c). Will be read some more Mean Tweets as he did on his last visit? And if he does, wonder who'll be the source?