'RuPaul's Drag Race Untucked' EP on Favorite Moments & Emmys Recognition
As RuPaul's Drag Race continues to dominate TV and streaming, the show's spinoff Untucked is celebrating as well.
Both shows earned nominations for the 2021 Emmys, including a nod for Outstanding Unstructured Reality Program for Untucked. The all-access pass to what goes on behind the scenes when the queens aren't on the runway is an irresistible watch. And although it can get tense at times, it's also a sweet look at the supportive side of the queens as they open up to their competition sisters.
Below, the executive producer of Untucked, San Heng, opens up about the franchise's impact, the show's Emmy nominations, the past season's transformations, and more.
As RuPaul's Drag Race continues to expand its reach, what does it mean to see it connecting with a wider audience each year?
San Heng: It's exciting to know that Untucked is gaining more popularity. It's a unique show that takes place in a very specific time and space within a competition show that we don't normally get to see. People watch RuPaul's Drag Race and they already know the outcome of that week's episode, yet they still tune into see Untucked just to get more of the story of how that journey unfolded. It's rewarding to know people want that kind of content and storytelling.
What season's journey or transformation surprised you the most?
It's so hard to choose just one! But I would say that Tina Burner's journey stands out to me because we really got to see her make these amazing connections with other queens like Gottmik and Kandy Muse. And I think that surprised her, and she opened up about it to us in Untucked. To be part of that journey and realization with her was special.
In a season full of highlights, which moment do you still think about the most?
There are a few that I still think about, but I will definitely never forget the beetle that really wanted to be part of Untucked. Some of the queens were outside discussing a tense moment that just went down inside between Kandy and Tamisha so there were a lot of emotions going on, but this beetle decided it was going to scare Gottmik and chase her around — which had everyone in stitches, include myself and the crew.
Untucked offers viewers another look at the competition. Why do you think it is so important to have that balance?
I think Untucked is a moment to let the queens take a breather in a pretty intense competition and we get to see them through a different lens. We get to hear more about their stories, about the connections they are forming with one another, cry together and laugh together. We also get to say goodbye to a queen who we all love and wish well. It's a reminder to the viewer that this is more than just a competition for them.
From music to fashion, which challenges are the most fun to put together?
All the challenges are fun to prepare for. We get a kick out of planning these but they're a lot of work. I would say my favorite are the challenges are where the queens have to write lyrics, record and then dance! Seeing the queens show off their talents is so fun. Triple threats!
Guest judges this season were fabulous. Are there any others on the wish list for the future?
We love our guest judges and love having them come back to Untucked. I'm not sure who we will have in the future, but it's always a treat to find out that someone is a fan of the show and wants to be a guest.
What would surprise viewers the most about what the competition is like behind the scenes?
I don't know if this will surprise anyone, but I genuinely have a great time shooting Untucked with the queens. I am on the other side of the camera laughing with them, crying with them and having a great time with them. And I know the crew enjoys it as well.
RuPaul's Drag Race Untucked, Streaming now, Paramount+, VH1, and Hulu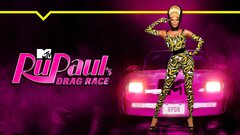 Powered by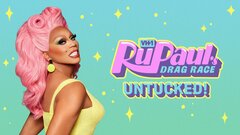 Powered by