'The Simpsons' Producers Preview The 'Treehouse of Horror' Virtual Reality Couch Gag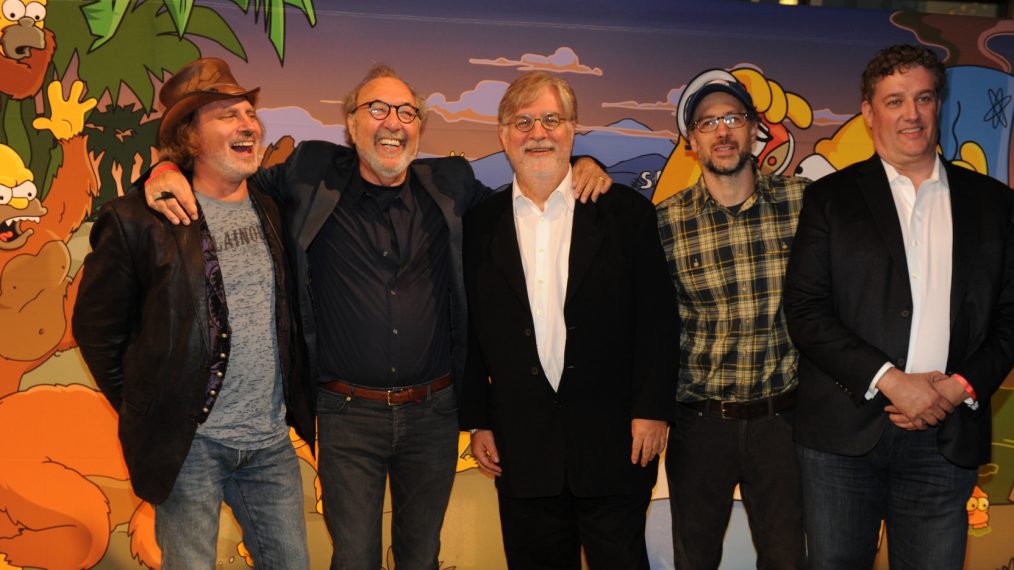 For its 600th episode, The Simpsons is taking on another first: a Virtual Reality couch gag.
The sequence, "Planet of the Couches," airing at the start of the October 16 episode, lets Simpsons fans explore the world through three new scenes. "We thought this would be a great thing to put on for what we knew would be our 600th show, because it's Halloween related," executive producer Al Jean explained during a show panel hosted at YouTube. (To experience the VR gag, viewers can go to this website. For the full experience, they'll need Google Cardboard glasses. You can find instructions on how to purchase or build your own glasses on the Google Cardboard website.)
The couch gag came together fairly late—the Google team pieced it together in 41 days; it normally takes at least nine months to create an experience like that—and the writers were faced with telling a different kind of story. "It's a matter of trying to figure out how many things you can do," Jean said. "[For instance,] Moe says different things [in different versions]."
RELATED: The Simpsons Celebrates 600 Episodes
The sequence does require viewers to hit certain targets because "at some point, you have to guide the eye back to the story," consulting producer David Silverman said. "The hope is that things will work, more or less. The thing that's great about it people will hopefully come back to it and say, 'What did I miss? I want to see this again.' I took comfort in that."
The VR stunt even made a believer out of Simpsons creator Matt Groening. "I thought VR stood for vigorous retching," he joked. "To try VR in a room full of Simpsons writers is very dangerous—they will pants you…I love it now. But I will only do it in a room by myself."
The Simpsons, Sundays, 8/7c, Fox