Series Premiere:
100 Years of Warner Bros.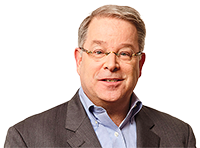 Matt Roush says...
As they sang in Casablanca, "You must remember this." And if you don't, this four-part documentary series will serve as a crash course in film history, marking a century of the iconic Warner Bros. studio, from its scrappy beginnings to its reputation as a factory for blockbusters including the Superman, Batman, DC Comics and Harry Potter franchises. The series also acknowledges TV hits including Friends and The Big Bang Theory. As Humphrey Bogart once noted about The Maltese Falcon, "It's the stuff that dreams are made of." Narrated by Morgan Freeman, the series opens with two episodes, the remaining two on June 1.

What's Worth Watching (May 25)
Where to Stream
2023
Docuseries
Powered by
News about


100 Years of Warner Bros.
Arnold's Back (on Netflix), A Century of Warner Bros, A 'Wild Life' Doc, Streaming 'Yellowstone'