Is [Spoiler] Really Dead? 12 'HTGAWM' Characters Who May Have Killed Her (PHOTOS)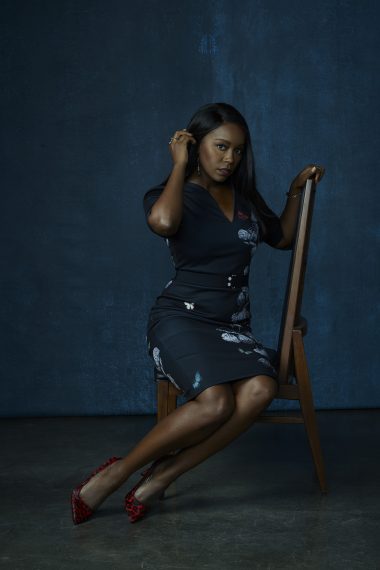 [Warning: The below and gallery above contain MAJOR spoilers through Season 6, Episode 7 of How to Get Away With Murder, "I'm the Murderer."]
Annalise Keating (Viola Davis) is dead. (Maybe?)
How to Get Away With Murder plays with fans' emotions, with funerals for Annalise bookending the Season 6 premiere. But the funeral at the beginning is part of a visualization exercise at rehab… and that's not the case for the one at the end, is it?
The flash-forward shows blood splattered on a wall, a potential murder weapon (maybe the same poker Annalise had the others beat a pillow with to bury everything that's happened to them?), and Annalise's funeral. Is she dead? If so, who killed her? There's quite the list, and we even see one person threatening her life in the present immediately prior to this glimpse into the future.
Since then, we've gotten several more looks into the future, including at the crime scene for a dead informant. And there are several people who may be responsible for that murder. But is Annalise that informant, or is there another death coming?
Click through the gallery above as we rank Annalise's potential murderers, from least to most likely.
How to Get Away With Murder, Thursdays, 10/9c, ABC