What's Worth Watching: 'RuPaul's Drag Race All Stars', 'Monty Hall Tribute', Stephen Colbert and more for Thursday, August 25.
RuPaul's Drag Race All Stars (8/7c, Logo and VH1): Forget queens for a day, these drag goddesses are in it for life. There's a twist in the second All-Star contest, featuring the likes of Alaska, Alyssa Edwards, Coco Montrese, Ginger Minj, Katya, Phi Phi O'Hara, Roxxxy Andrews and Tatianna. This time, it won't be RuPaul selecting which contestant will "sashay away." Instead, the "lip-sync for their legacy" finale pits the week's two top performers in a drag-off, with the winner getting to select who to send home. Clutch the pearls and flash those nails, this is going to get nasty.
Monty Hall Tribute (8/7c, Buzzr): What's behind the curtain? Only the fabled game-show host, who made many a deal in daytime TV, knew. Monty Hall turns 95 today, an occasion marked by Buzzr turning its prime-time block into a three-hour celebration. Four episodes of classic Let's Make a Deal, which Hall co-created and hosted from 1963-1986, will be followed by two episodes, also all new to Buzzr, of The All New Beat the Clock, from the 1979-1980 season.
Late Night Harmonizing: The musical superstars are turning out on a very competitive night of all-star bookings. Led by Barbra Streisand making an extremely rare appearance on NBC's The Tonight Show With Jimmy Fallon (11:35/10:35c) to sing a duet off her new album with Alec Baldwin—as they might say on Match Game, the very thought of it blows my BLANK. And they might well be saying, "Oops, he did it again" when James Corden gives Britney Spears a ride in the latest Carpool Karaoke segment on CBS's The Late Late Show With James Corden (12:37/11:37c).
Inside Thursday TV: A week ago, NBC was all about the Rio Olympics. Now it's back to their top-rated gridiron broadcasts, with Atlanta taking on Miami in some NFL Pre-Season Football action (8/7c). … On the penultimate episode of FX's Sex&Drugs&Rock&Roll (10/9c), an unexpected visitor from the band's fabled past arrives, stoking tension among the gang even higher. … CBS's Late Night With Stephen Colbert (11:35/10:35c) welcomes Democratic vice-presidential candidate and Virginia Senator Tim Kaine for his first late-night appearance. Hope he doesn't mind some ribbing about his vanilla persona.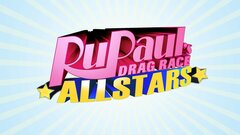 Powered by