'The Masked Singer' Sets Season 3 Finale Date & Sing-Along Special (VIDEO)
We're getting closer and closer to a winner of The Masked Singer Season 3, but there are still a few special dates to keep in mind.
First of all, the Super Nine — three finalists each from Groups A, B, and C — come together for the first time in Wednesday's two-hour episode. Fox has even released a sneak peek of the nine performing a Masked Singer version of the Jackson 5's "ABC." Watch it below to catch all the lyrics that have been changed.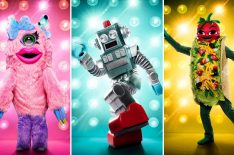 See Also
Find out who has been unmasked this season and sound off with your best predictions for those left.
Then, in two weeks, on April 15, The Masked Singer: Sing-Along special will air. Viewers can tune in and sing along to the best performances of the season.
Then, the top three finalists will be unmasked in the Season 3 finale on Wednesday, May 27.
The Super Nine are: Kangaroo, White Tiger, and Turtle from Group A; Banana, Frog, and Kitty from Group B; and Astronaut, Rhino, and Night Angel from Group C. One of these will be unmasked Wednesday.
The Masked Singer, Wednesdays, 8/7c, Fox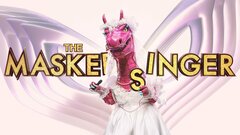 Powered by