Coming to Spike TV: 'Adam Carolla Builds Stuff Live' Carolla and the producers of Talking Dead are teaming on an interactive carpentry talk show in which he builds projects live each week with his celebrity pals. Spike is billing the show, debuting in 2017, as an "interactive talk show meets build show meets comedy."
The Fox reality show democratized pop-culture stardom, which we now take for granted, says Dave Holmes. In addition, Idol brought the country together, whether you watched or not. "In 2016," he says, "we're an uneasy coalition of rabid fanbases who barely overlap; I myself am a popular-culture fanatic who's never watched House Of Cards or seen a second of an Avengers film, and I don't feel like I've missed a step. But in the heyday of Idol, whether you watched it every week or avoided, hated, and mocked it, you knew about it. Even if you'd never seen the show, you could do a Simon Cowell impression, simply through cultural osmosis. Idol was either appointment viewing or a sign of the end-times." PLUS: Idol is dying a slow, painful death, Idol changed the music industry and then made itself obsolete, Idol has been replaced by the grand democracy of the internet, why LGBT performers never won, Ryan Seacrest succeeded because he's so forgettable, Randy Jackson compares the original judges' table to the Beatles, recalling Idol movie From Justin to Kelly, "Crying Girl" reunites with Sanjaya, American Idol ruined how we listen to singers, and how the Mariah Carey-Nicki Minaj season helped kill the Idol franchise.
The America's Got Talent judge was close to purchasing property in Barbados using companies with a different name. He ultimately decided, though, that he'd rather purchase the property in his own name.
The former That '70s Show star, who tonight makes his debut as an MS patient, says he was approached for the role. "They saw me in it and I read it and thought it was fun — it wasn't as heavy as the other stuff I've been doing," he says. "It was a breath of fresh air. I'm excited to be part of Shonda Rhimes' universe. It's a bonus to be part of a show that's been such a dynasty."
The series from Pretty Little Liars' Marlene King follows Thorne as a college student who suddenly becomes a movie star.
The Netflix revival series got the EW cover treatment this week, and Lauren Graham reveals that the final four words may not provide resolution.
Schulman deleted a tweet saying: "#BlackGirlsRock I totally agree. They also tend to #catfish a lot. Just sayin."
The new arrangement puts Hulu on the same pay-TV tier as HBO and Showtime.
According to TMZ, ESPN "freaked out" over Bomani Jones' T-shirt mocking the Cleveland Indians logo.
The live-action series follows two teens of different races who become romantically involved as they discover their new superpowers.
Conan O'Brien will tape a week of shows from Harlem's Apollo Theater starting on Halloween.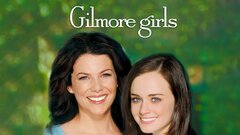 Powered by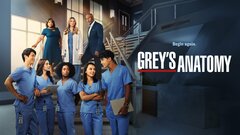 Powered by