Ratings Watch: 'The Voice' Returns Strong; Huge Timeshift Lift for 'People v. O.J.'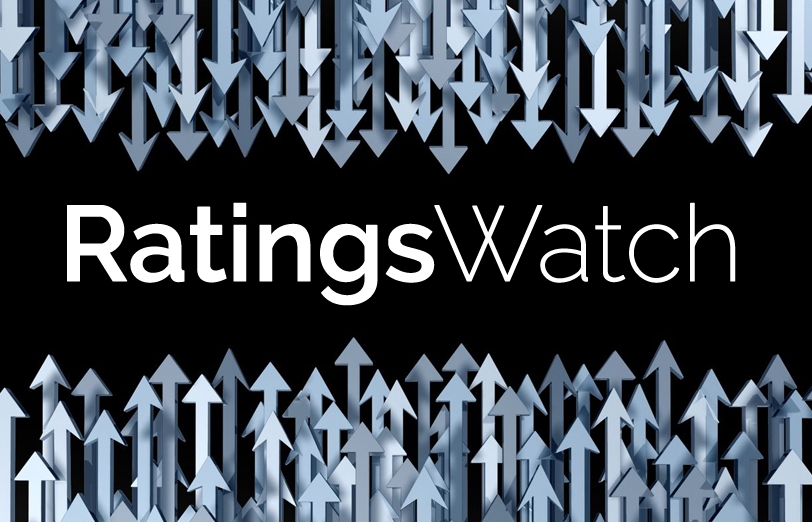 The Voice keeps on spinning.
The NBC singing competition returned on February 29 with 15.5 million viewers and a 4.1 rating among adults 18-49, when three days of DVR and VOD lift is included. That made it the No. 2 show of the week in the demo (behind only The Walking Dead), and the second-most watched broadcast program of the week, behind just NCIS.
In live ratings, The Voice premiere also won its first night back in adults, men and women 18-49; adults, men and women 25-54; men 18-34 and total viewers.
Meanwhile, NBC's Blindspot returned from a 14-week absence, winning its Monday 10/9c timeslot in every key demographic. And the March 3 Republican Presidential Debate – the party's 11th of the primary season – was the most-watched debate so far in 2016.
And FX's The People v. O.J. Simpson: American Crime Story has become a tremendous success in DVR and VOD usage, as more people now watch the show via time-shifting than they do live. Among total viewers, People v. O.J. bumped up 127%, from 2.7 million to 6.2 million. And in the adults 18-49 demo, the show jump 145%, from a 1.1 rating to a 2.7 rating.
Here are the top 25 shows (including Live+3 DVR and VOD data) among total viewers and adults 18-49 for the week of February 29 through March 6, 2016.
Total viewers chart:
RANK

SHOW & NETWORK

LIVE+3
DAYS
DVR/VOD

WATCHED
LIVE/
SAME
DAY

1

NCIS CBS

18.3

15.4

2

The Walking Dead AMC


17.7

12.8

3

Republican Presidential Debate Fox News

17.3

16.8

4

The Voice (Monday) NBC

15.5

13.3

5

NCIS: New Orleans CBS

14.1

11.7

6

The Voice (Tuesday) NBC


14.0

12.3

7

Criminal Minds CBS

12.2

9.3

8

Scorpion CBS

Madam Secretary CBS

12.0

12.0

9.2

10.2

10

60 Minutes CBS

11.7

11.4

11

Modern Family ABC

11.0

8.2

12

Survivor CBS

10.8

9.2

13

The Big Bang Theory CBS

Grey's Anatomy CBS

10.7

10.7

10.1

7.7

15

NCIS: Los Angeles CBS

Blindspot NBC

10.5

10.5

7.9

6.8

17

American Idol (Thursday) Fox

10.4

8.7

18

Chicago P.D. NBC

10.3

7.2

19

Life in Pieces CBS

9.8

8.4

20

Mom CBS

9.5

8.0

21

Law & Order: SVU NBC

The Good Wife CBS

The Bachelor ABC

9.3

9.3

9.3

6.9

7.3

8.2

24

Elementary CBS

Mom CBS

8.9

8.9

5.6

7.4
Total viewers; in millions
Adults 18-49 chart:
RANK

SHOW & NETWORK

LIVE+3
DAYS
DVR/VOD

RATING

WATCHED
LIVE/
SAME
DAY

RATING

1

The Walking Dead AMC

8.8

6.1

2

The Voice (Monday) NBC


4.1

3.4

3

Modern Family ABC

Republican Presidential Debate Fox News

3.8

3.8

2.6

3.6

5

Grey's Anatomy ABC

The Voice (Tuesday) NBC

3.5

3.5

2.2

3.0

7

The Bachelor ABC

3.0

2.5

8

Criminal Minds CBS


Blindspot NBC

2.9

2.9

1.9

1.8

10

Talking Dead AMC

2.8

2.3

11

The Goldbergs ABC

Survivor CBS

NCIS CBS

People v. O.J. Simpson: American Crime Story FX

2.7

2.7

2.7

2.7

2.1

2.2

2.0

1.1

15

How to Get Away with Murder ABC

2.6

1.4

16

Law & Order: SVU NBC

Chicago P.D. NBC

2.5

2.5

1.6

1.5

18

American Idol (Thursday) Fox

2 Broke Girls CBS

2.4

2.4

2.0

1.7

20

Scorpion CBS

Life in Pieces CBS

2.3

2.3

1.5

1.8

22

Gotham Fox

The Real O'Neals (9:30 pm) ABC

The Real O'Neals (8:30 pm) ABC

Mom CBS

2.2

2.2

2.2

2.2

1.5

1.9

1.8

1.7
Adults 18-49; ratings points