Soaps Crisis Averted: Rebecca Herbst Will Stay at 'General Hospital'
No one stirs up controversy quite like Rebecca Herbst. TV Insider can exclusively confirm that the intensely popular actress, who plays Elizabeth Webber on General Hospital, has signed a new multi-year deal with the ABC soap. This news puts an end to weeks of fan outrage that was triggered by a Daytime Confidential report stating Herbst and the network were at loggerheads over a new contract. In fact, things looked so gloomy for the star that she was reportedly in talks with NBC's Days of Our Lives.
This isn't the first time Herbst's status at GH has left her devoted following in a foaming-mad frenzy. The actress was fired from GH in 2011 after 14 years with the soap and her costars didn't hold back on Twitter. Her leading man, Jonathan Jackson (Lucky), told fans he was "heartbroken over the news about Becky" and declared her "irreplaceable." Tyler Christopher (Nikolas) tweeted, "I have never been as shocked as I am now over Becky being let go," while Kelly Monaco (Kelly) said the loss of Herbst made her "worry about the future of Daytime." Fans were similarly distraught, and made their feelings known to ABC—big time. Four weeks later, Herbst was rehired.
An ABC spokesperson tells us there will be no interruption in Herbst's appearances on GH due to the contract stall. And, with that, our long national nightmare is over. Congrats to everybody! Now here's what the lady herself has to say.
Your fans are unbelievable! I've been writing about soaps for 2,000 years and have never seen such devotion.
I'm pretty lucky. They're a very close-knit group and they've followed me and Elizabeth for almost 19 years. I am so grateful for that. They literally got me through the contract [talks] day by day. When I was doubting myself, and thinking that I might not be able to stay on GH, I would read their comments on the Internet and feel so secure in whatever decision I made. I knew it was going to be okay, no matter what. They sent flowers and cupcakes. Everything they did throughout the last two months has been remarkable. I wish I could hug them all.
How were you feeling during this whole negotiation process?
I felt so bad that I couldn't interact with the fans and answer all their questions, but you're not allowed to talk when these contract things are going on. That's just the way it is. There was a lot of speculation that I was unhappy at GH, which was never the case. I love my job. I love the people I work with. By not saying something, I was kind of making it worse. It was so hard keeping quiet.
Many of your supporters were also assuming you were not pleased with the writing, especially when Elizabeth withheld the truth about Jake being Jason.
And that was not true, either. I'm an actor. I go in and do what's on the page and then I go home. I don't believe it's my place to dictate storyline. People were saying that I was upset about the Jake/Jason story when, in fact, I embraced it. It ended up being a lot of fun. This was just a really long and difficult and [laughs] highly emotional negotiation this time.
Were you in talks with Days?
I don't know if I can comment on that. I will say that other shows definitely showed interest in me. They showed a lot of support for my leaving GH, if that's what I ultimately chose to do. I just shouldn't name any one particular show. The fact that I received interest from the other soaps only added to the speculation I was unhappy. Word got around. I guess when you've been on a show for nearly 19 years, other shows respect that.
Can you say what the specific contract issues were? Was it the money? Your weekly episode guarantee?
I can't talk about the specifics, but I kind of equate it to this: When you work together with a company for this long of a period you become a family, and from that you fight like family. And we did fight! But a good thing came out of this. [Executive producer] Frank Valentini and I had a lot of heart-to-hearts, and I have a newfound respect for him and for how much he loves the show. I walked into his office thinking nobody could love GH as much as I do, but I can see that he really, honestly, wants this show to do well. And he got to know me a little better, as well. We can now see where the other is coming from, and we had never had that opportunity. We'd never had that kind of a meeting. So that was awesome.
When was your contract up?
It was coming up this weekend—Saturday or Sunday, I can't remember which. So it was down to the wire.
You might have gone on to another show and found great success. Did part of you want to give that a try?
Sure, I could have gone someplace else and started a whole new character and part of that was a little exciting. And it's way exciting to have other shows interested. All of that love you get is really wonderful but, at the end of the day, GH is my home. I feel I have been loyal to GH to a fault, but I am really happy with the way it worked out. The story that [headwriters] Jean Passanante and Shelly Altman have written for me sounds really intriguing. Frank is very enthusiastic about it and, from the little he has told me, I'm really looking forward to it. It's all good. But these past two months have been the most stressful time for me ever.
Even more than when GH fired you?
When I was let go in 2011, it was different. I got called into the office and was told, "Becky, we're sorry but we're letting you go." They cut me clean. It was done fast. I had no choice in the matter. But this was so different and so much harder because I did have a choice. I had a lot to figure out. What do I want for my life? My career? My family? There were just so many factors involved. So I'm feeling pretty blessed with the way it turned out, especially in this town where work is hard to come by. [Laughs] But I do have a feeling that my fans would have followed me anywhere—even if I wound up working at Macy's!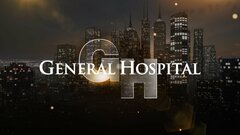 Powered by