What's Worth Watching: 'Elementary', 'DC's Legends of Tomorrow', 'American Idol' and more for Thursday, March 3
Elementary (10/9c, CBS): You'd think everyone in the orbit of Sherlock (Jonny Lee Miller) and Watson (Lucy Liu) would know better than to try to keep a secret. But does that make it Captain Gregson's (Aidan Quinn) fault when Watson finds her police boss canoodling with a lovely former NYPD officer (Virginia Madsen)? Otherwise, their job is going to the dogs, with a new case involving a murdered woman who left her entire estate to a pet pooch.
TCM Spotlight: Condemned (8/7c, TCM): In a shocking programming move, Turner Classic Movies is devoting its Thursday lineup all month to movies once flagged as "objectionable" by the Catholic Legion of Decency. The screenings are hosted by Sister Rose Pacatte, film scholar/reviewer and founding director of the Pauline Center for Film Studies. So pay attention! First up: 1933's The Story of Temple Drake, an early adaptation of Faulkner's Sanctuary starring Miriam Hopkins, followed at 9:30/8:30c by Michael Powell's ravishing 1947 Black Narcissus, starring Deborah Kerr at her peak as a conflicted Mother Superior in a Himalayan outpost.
DC's Legends of Tomorrow (8/7c, The CW): You knew it was only a matter of time before the time-jumping team would encounter time pirates. Sure enough, that's what's behind a distress call that Rip (Arthur Darvill) answers, despite his crew's suspicions. Only Professor Stein (Victor Garber) is left behind to come to the rescue.
Inside Thursday TV: Flashback alert: Meredith's (Ellen Pompeo) very first surgery patient from back in her intern days returns to the hospital with a new aneurysm on ABC's Grey's Anatomy (8/7c), while The CW's The 100 (9/8c) flashes way back to one of humanity's darker chapters. Although it's hard to imagine it being much more grim than the present. … In its rush to the end, Fox's American Idol (8/7c) eliminates two of the top 10 after just one week of live performance. (My picks to go: Gianna and maybe Trent.) Besides the contestants, Demi Lovato and judge Harry Connick, Jr. will perform. I already miss Kelly Clarkson. … Haven't the ladies on CBS's Mom (9/8c) suffered enough? Having just lost one of their own support group members to addiction, now Bonnie (Allison Janney) is freaking out after a health scare. … Shades of yikes on NBC's Shades of Blue (10/9c) when Harlee (Jennifer Lopez) finally discovers Wozniak's (Ray Liotta) relationship with Donnie (Michael Esper).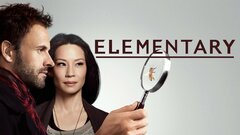 Powered by