What's Worth Watching: 'Mom' on CBS, 'World Dog Awards' on The CW, and more for Thursday, January 14
Mom (9:30/8:30c, CBS): In what sounds like the start of a promising new story arc for Christy (Anna Faris), if not the start of a beautiful relationship, our hapless heroine hits it off with Fred (Harry Hamlin, most recently a hoot on Mad Men), a wealthy suitor with interesting baggage. He happens to be the father of Candace (Sara Rue), the snooty wife of Christy's ex, Baxter (Matt Jones). Sounds deliciously awkward, so of course Bonnie (the great Allison Janney) urges Christy to go for it.
The World Dog Awards (8/7c, The CW): I'd love to know who gets to clean up the red carpet after this one. A welcome respite from the crush of awards madness, this second annual celebration of canine achievement honors pups who've made an impact in movies, TV, social media—and (cue the tear ducts) as companions in real life, including a reunion between a returning U.S. soldier and his beloved pet. Plenty of celebrity presenters on hand at the aptly named Barker Hangar in Santa Monica, CA., but the show-stopper is likely to be Kirstin Maldonado from Pentatonix, who'll perform "Over the Rainbow" in honor of Dog's Life Achievement Award winner Toto from The Wizard of Oz. I already love this show.
Republican Presidential Primary Debate (9/8c, Fox Business Network): The seven front-runners in the least conventional race in years will convene in North Charleston, S.C., for a new round of political theater, with Neil Cavuto and Maria Bartiromo moderating. (Rand Paul, bumped from the top tier for the first time, announced he would not participate in the earlier debate at 6/5c.)
Inside Thursday TV: Suggesting there's no end to Alaska-based programming, with a show perhaps better suited for a Party Animal Planet channel, comes Alaska Proof (9/8c, Animal Planet), which goes inside Alaska Distillery, producer of artisanal vodkas—one variety is salmon-infused—and whose founder, Toby Foster, is the only person permitted to harvest 10,000-year-old glacier ice from Prince William Sound. Foster's dog is named Hooch, naturally. … NBC may have a new hit with Jennifer Lopez's dirty-cop melodrama Shades of Blue (10/9c), which jacks up the tension as Woz (Ray Liotta) begins to suspect something's up with Harlee (Lopez) and subjects her to a polygraph.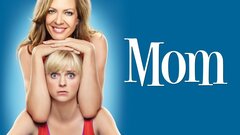 Mom
where to stream
Powered by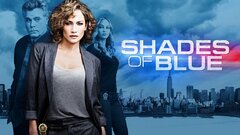 Powered by