David Cross Tries to Describe 'Todd Margaret's New Season, and Reveals the Number of Wigs He Wore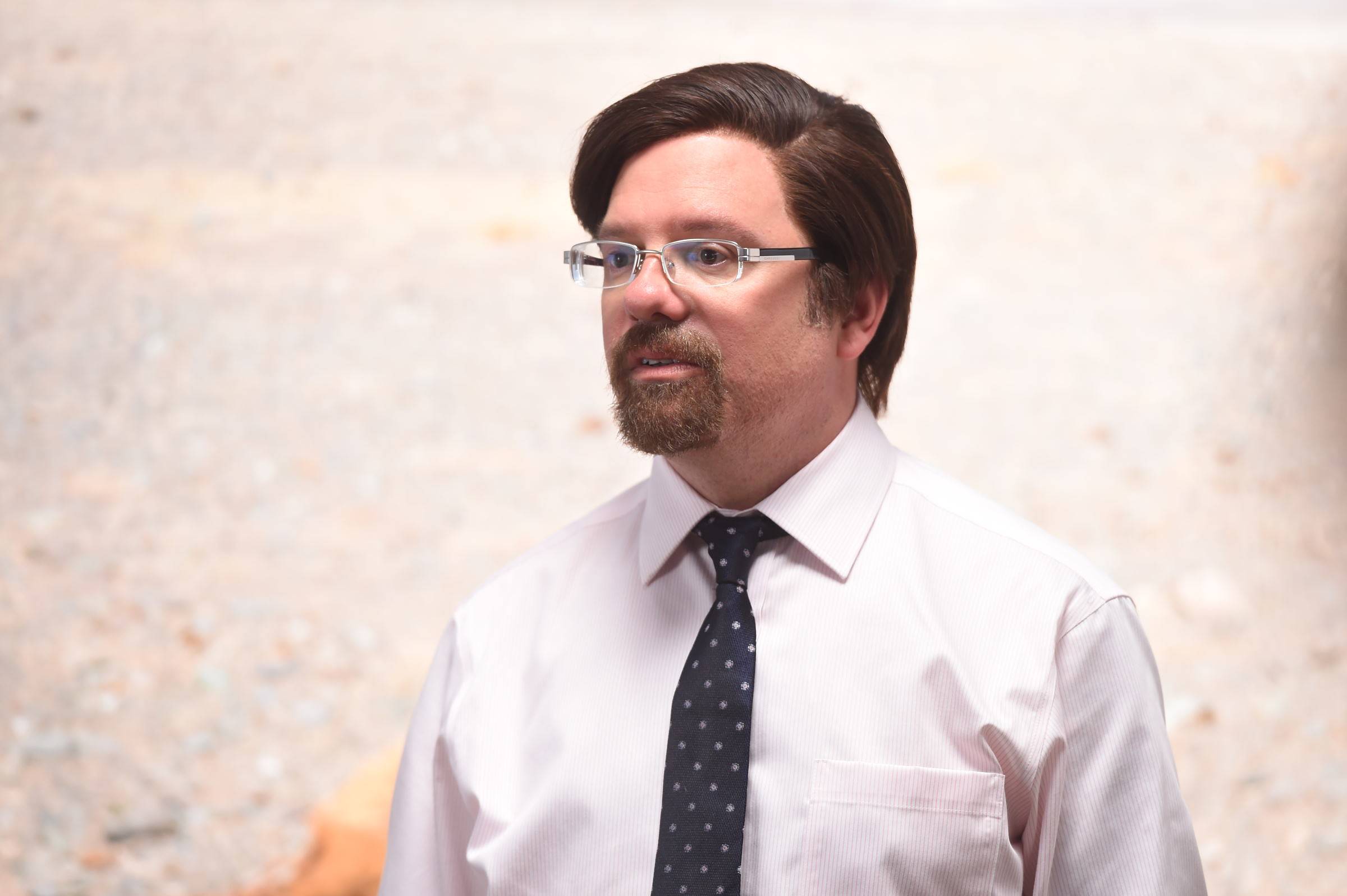 Four years ago, on IFC's The Increasingly Poor Decisions of Todd Margaret, Todd (creator David Cross) blew up the planet—putting an end to the world and to the series. Yet, tonight, the show is returning for a third season (now as Todd Margaret). How's that possible, you ask? All we can say is that it's not a prequel, or a sequel. Todd still goes to England to oversee the U.K. launch of his company's energy drink, Thunder Muscle. His love interest, Alice (Sharon Horgan), and assistant, Dave (Blake Harrison), will return. 30 Rock's Jack McBrayer is taking over for Spike Jonze (who had other commitments) as Doug Whitney. And, no, the characters have not come back to life in a zombie apocalypse. We asked Cross to tell us a little bit more.
RELATED:2016 TV Schedule: Keep Track of New and Returning Shows
You were so emphatic about the show not coming back. What happened?
The show found a whole new audience on Netflix after it aired. IFC wanted to talk about bringing it back and I said "No." They said what if it's a prequel? What if it takes place in a post-apocalyptic zombie world? And I said, "No." But out of professional courtesy, I said I would talk to the other writers, Shaun Pye and Mark Chappell. An hour later Mark emailed me back an idea for a new season that was so brilliant that I was like, "Alright, let's pack up our bags and move back to England for six months and do it again."
How would you describe the new season?
It's hard on me, too. I've been doing press and almost everyone says, "How am I supposed to write about this?" The one thing I would write is that it's much more of a mystery this time—it's a puzzle you must solve that has all these clues.
This season is connected to the previous two in so many different (and intricate) ways that aren't just callbacks. Did you have to rewatch your own show to write it?
Yes, we did. A really cool thing about the new concept of the new season is that it had to be written for a niche audience—specifically, people who've seen the first two seasons and know the show. We didn't have to worry about alienating new viewers. IFC said they didn't give a s–t, just write the thing. If you don't get it, sorry, watch the first two seasons and see if it's for you. I've never been able to do that before and it's liberating.
The characters are all a bit different than before. Who was your favorite to re-imagine?
There's one that was my favorite, but I can't give it away. I will say that it was fun to re-write Alice because, now that Todd is much more confident, they end up hooking up—which never would have happened in the original, because he was such a buffoon.
Can you tell us how many wigs you tried on before you settled on that one?
It must have been four or five. There's no wig that ever looks good. It's just about the one that looks the least worst.
You just joined twitter a few days ago. Do you enjoy it?
No, I do not. There's a couple of reasons I was reluctant to try it: One is I'm not the kind of person who has to keep themselves relevant. I'd rather creep to the back of the crowd. The shadows are where I want to be. I also drink a lot and think I'm funny, which is a bad combo. I don't want to say something stupid and then have to deal with it the next day. It's just a waste of time.
Todd Margaret, Returns Thursday, Jan. 7, 10/9c, IFC