Disney Channel Preps Sequel to Hit Movie 'Descendants'
The Descendants are coming back.
Disney Channel has commissioned a sequel script to Descendants from screenwriters Sara Parriott and Josann McGibbon. Descendants 2 (working title) comes on the heels of the original film, which is the fifth highest-rated cable movie of all time.
"By almost every measure – domestically and globally – Descendants has already become one of the biggest entertainment properties of the year and we're eager to delve deeper into the unfolding mythology of Auradon and Isle of the Lost," says Gary Marsh, President and Chief Creative Officer, Disney Channels Worldwide.
Tied to the announcement, Disney said Melissa de la Cruz will write a second novel as part of its ongoing Descendants book series. Return to the Isle of the Lost will publish in May 2016. De la Cruz's prequel novel, The Isle of the Lost: A Descendants Novel, has been No. 1 on the New York Times Best Seller List (Children's Middle Grade) for 13 of the past 22 weeks.
Kenny Ortega directed, choreographed and executive produced Descendants, which premiered on July 31 and averaged more than 12.2 million viewers (when seven days worth of DVR and VOD usage is included).
Disney says the movie has also reached more than 32 million viewers around the world. The movie has also spawned the animated short-form series Descendants: Wicked World, a hit soundtrack and DVD and a new mobile game, set to launch in November.
The live-action movie tells the tale of the teenage sons and daughters of Disney's most infamous villains. Dove Cameron, Cameron Boyce, Booboo Stewart, Sofia Carson, Mitchell Hope, Kristin Chenoweth, Wendy Raquel Robinson, Maz Jobrani, Kathy Najimy, Melanie Paxson, Brenna D'Amico, Sarah Jeffery, Zachary Gibson, Jedidiah Goodacre and Dianne Doan star.
Cameron, Boyce, Stewart, Carson, Hope and Chenoweth are set to return. No word yet on whether Ortega will be back to helm.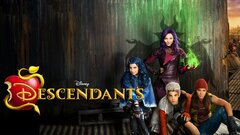 Powered by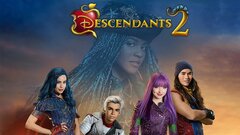 Powered by