Nickelodeon Mulls Reviving Classic Shows like 'Rugrats' "We are looking at our library to bring back ideas, shows that were loved, in a fresh new way," says Nick exec Russell Hicks. Classics like Hey Arnold!, You Can't Do That On Television and Victorious could return as a special or as a movie.
Standup comic Ronnie Chieng was born in Malaysia, raised in New Hampshire and Singapore, and came up in Australia's comedy scene. Desi Lydic is an improvisational actress who starred on MTV's Awkward. And Roy Wood Jr. is a standup comic who released a comedy album in 2013 and starred on TBS' Sullivan and Son.
Melissa Rivers, who recently spread her mom's ashes in Wyoming, will host the half hour Celebrating Joan.
Tuesday and Wednesday's shows next week will be taped in Los Angeles, then Ellen DeGeneres will fly to New York to interview Hillary Clinton and Jimmy Fallon.
Rossi is expected to play Cage's enemy Shades aka Alvarez on the Netflix series, while Dawson will reprise her role as Claire Temple.
To which Miss Piggy responded: "Very much available, mon cher. Gimme a call! I'd love to boldly go where no pig has gone before."
The reality talent competition has been the most-watched summer series on broadcast TV for the past decade.
Dean Cain and Brandon Routh are guesting on Maria Bamford's comedy, as will Adam Pally, Jon Cryer, Jenny Slate, Ana Gasteyer, Tig Notaro and Mira Sorvino.
What if Kim Davis starred on Parks and Rec?
The Today weatherman's 5 am show lasted for six years.
Glenn Morshower will play Lucy and Lois Lane's father, General Sam Lane.
The 15-city tour kicking off on Sept. 17 will allow anybody over 18 to watch Adult Swim shows on a drive-in screen for free.

Watch Scream Queens' extended title sequence
This version of the title sequences runs more than 1 1/2 minutes.
Bill Hader and Jason Sudeikis will also join Eichner next season on truTV.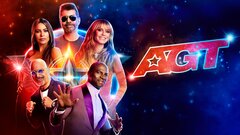 Powered by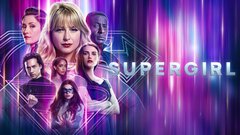 Powered by