Today in TV History: Joan Rivers Said Goodbye to Late Night
When: May 15, 1987
Where: Hollywood
What: Joan Rivers says goodbye to late night.
When Joan Rivers signed on to host Fox's first series, The Late Show Starring Joan Rivers, in 1986, she knew it was a risk. But she didn't know her mentor Johnny Carson, of the competing Tonight Show, would never speak to her again or that she'd be fired after only seven months. Or much worse, that her husband, the series' embattled executive producer Edgar Rosenberg, would commit suicide just three months later. Rivers wore a brave face for her final broadcast. Joining her that night: her regular bandleader Mark Hudson and announcer Clint Holmes and guests Howie Mandel, Chris Rock, and Paul Reubens (as Pee-wee Herman), among others. "I still couldn't believe it had actually happened," Rivers wrote about her sign-off in her 1991 memoir, Still Talking. "I felt like a woman being ­divorced, signing away the house, and still thinking, 'He'll come back and say he's sorry.'"
Holmes: It was really heartbreaking to see it go away so quickly because it was a change of life for her. I think we all went into thinking, "Boy we're going to be doing this for a long time." And then suddenly it [ends.]
Hudson: When we all got to work [that night], Joan gathered us, thanked everybody, and said, "Let's go out with a bang."
Mandel: Joan asked me to be on the last show, which was truly an honor. She wanted to be surrounded by people she cared about and [who] cared about her. I went in there and gave her a hug. My heart was going out to her. I was aware of what she had gone through. She was personally hurt by the divide between [her and] Johnny, and I think the network politics were really tough for her. Though it was a trailblazing experience in show business to give a late night show to a female, who had a voice, this was not a great experience in her life.
Holmes: She didn't want it to be a sobby goodbye thing. She wanted to be a little outrageous.
James Grant (segment producer): I recall being in the dressing room with Joan and she always wore this pale pink, very plain robe that was very much at odds with the glamour that she exuded. I told her that when I was kid, she did an interview about misfits, and people who didn't fit in and how they were the ones who went on to great things, and how much it meant to me at that point in my life. She looked at me and said, "Don't trust anyone in Hollywood. You're too kind." There was a directness to her, but there was also a warmth that I really will never forget.
Mandel: When you do talk shows as a stand-up, you tell them your last joke [beforehand] so that the band can play you off. [During his set] Chris Rock tells one or two jokes that don't go over that well, so he goes to his A material, which was his closer. So he got a big laugh and then the band played him off! He looks over, like, "What?" He's done 35 seconds of television!
Hudson: I never knew what anybody's last joke was or whatever. I had an earpiece and was hooked up to the booth. The director said, "Music, Hudson!" and I went in. If I could, I would apologize to Chris Rock.
Holmes: I remember we trashed the set. It was almost like Halloween, you know, throwing toilet paper around.
Hudson: Pies were being thrown, shaving cream. It was great. The best part about Joan is she could not be controlled, and the toilet paper, if you'll excuse my French, was her "F–k you!" She even said, "What are they going to do? Fire me?"
Holmes: I remember singing "Last Dance" and her dancing with Pee-wee Herman.
Hudson: Joan did everything that she could to go out with a smile and class.
Mandel: I'll never be able to say enough about how much she means to me. There was nobody more loyal, more loving, more focused than Joan Rivers.
Grant: I remember them not hanging around afterwards. I remember being up in my office with a drink in hand, I must admit, and watching the staff all gathered around the limousine on the Fox lot outside the door.
Hudson: There were hugs and kisses and this and that. As the car pulled out, everyone started clapping, and Joan winced…like, "What are you going to do?" And [then] she flipped us off. There was a roar as if she was one of the Beatles.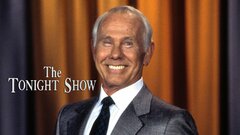 Powered by