Homer Simpson got paid to attend Donald Trump's presidential announcement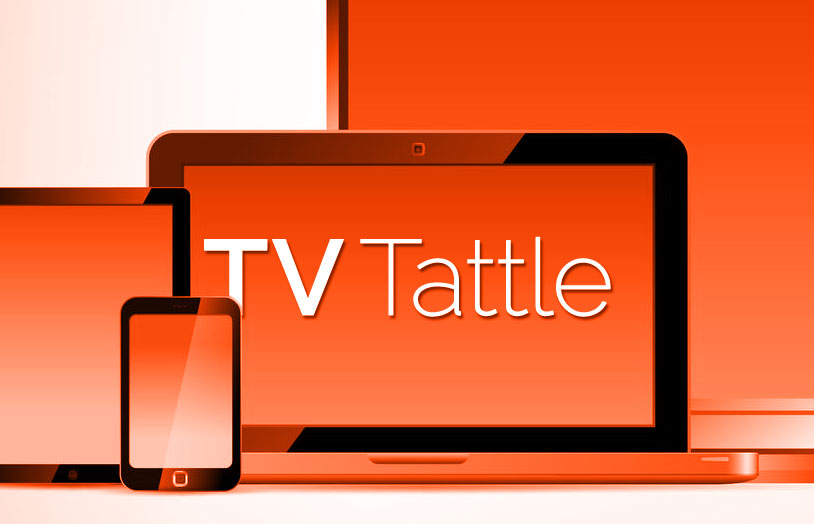 The Simpsons has released a video mocking Trump's presidential announcement, sending Homer through a "Trumptastic Voyage" through The Donald's hair. PLUS: Trump is happy ESPN dumped him.
ABC has yet to confirm her exit, but Deadline is reporting that Perez's last day will be the final show of the season on Aug. 6.
French-born actress Elodie Yung will take on the role that Jennifer Garner portrayed on the big screen.
Clinton tells CNN: "Amy is a friend of mine and Kate is doing a good job. You are not going to get me to pick. I think I'm the best Hillary Clinton."
The Jane Lynch-hosted NBC game show, says Hank Stuever, "serves as another reminder that we live in a sad, unimaginative era of acquiescence to celebrity status. Large swaths of network TV — from morning shows to late-night, from midday to afternoon to prime time — have been given over to constant, publicist-pleasing opportunities for stars to advance their own brands, unchallenged, and pass off their self-promotion as the very definition of fun. Celebrities no longer have to prove that they are talented; they mostly have to prove that they are always good company."
"We want you to confuse the two," says a narrator for Nat Geo Wild. "And you will. And we don't care because it gets us ratings." PLUS: 8 antidotes for Shark Week, and Katy Perry is selling a Left Shark-themed iPhone case for Shark Week.
Actually, the number is 19.8 million when counting DVR users, HBO, HBO Go/Now and HBO On Demand viewership. PLUS: A GoT game of Risk is coming out next month, and Maisie Williams expands on her Jon Snow-is-dead theory.
Kathie Lee's 21-year-old daughter, Cody, reveals that her mom rejected E!'s proposal to do a family-style reality show. But Kathie Lee did recommend that E! approach her pal Kris Jenner.
The HBO series, says Teo Bugbee, "went from being the bro-iest show on TV to being the campiest in the span of one season. Has this ever happened before? Did the Supreme Court rule this too? 'Gay marriage, and also Taylor Kitsch is going to play a (spoiler) with mommy issues on True Detective, now deal with it.' Rachel McAdams's name is Antigone Bezzerides, and she delivers every line like she knows how annoying that is. Colin Farrell threatened to f*ck a guy's ass with the headless corpse of his wife. The murdered body had his d*ck shot off. What is happening? Who is responsible for this and how do I thank them?" PLUS: Taylor Kitsch talks about his big twist, and there are David Lynchian overtones to this season.
Watch as writers Sarah Schneider and Chris Kelly talk about coming up with Back Home Ballers, starring Cameron Diaz. PLUS: Leslie Jones remembers screwing up a sketch with Chris Rock.
Bravo is hoping the Australian pop star delivers a younger audience.
New footage of Mulder and Scully is revealed in a promo for the entire series run.
The reality game show will have five co-hosts, including Ross Matthews, Adrienne Bailon and radio personality Chuey Martinez.
Creator Matt Miller delivered the "disheartening" news via Twitter, though he added that Warner Bros. "won't keep trying" to find a new home for the canceled ABC series.
The sandwich chain said in a statement: "Jared continues to cooperate with authorities and he expects no actions to be forthcoming. Both Jared and Subway agree that this was the appropriate step to take." Fogle first made his appearance as Subway's spokesman on New Year's Day 2000.
Kirkman will miss his first Comic-Con in more than a decade as he recovers from throat surgery.
Miss USA Wisconsin 2009 winner Alex Wehrley will join 2001 Miss Universe host Todd Newton when Reelz hosts the Miss USA pageant on July 12.
A custom Key & Peele emoji keyboard will be available for iOS and Android.
Listen to a 16-minute podcast that will catch you up to the Season 3 premiere.
Ronald D. Moore says of the changes: "The thing that gives me the most comfort is that (author) Diana (Gabaldon) likes it a lot. She had said, 'Oh, I really liked the way you did it. it was a difficult plot, I know, but I think you really found the essence of it. You really found the through line that really defines what this part of the journey is.' So I feel good about it."
Grizz Chapman is hoping to turn his Bronx comic book store comedy into a regular series.
FYI's new reality show is more serious than Trading Spouses and Wife Swap.
The show about spin cycle instructors is part America's Next Top Model-style competition, part small-biz drama, part hookup show and part "spectacle designed to exploit the intensity of our most cultish fitness fad yet: spinning."