Ratings Watch: Big Launch for 'Celebrity Family Feud', 'BattleBots'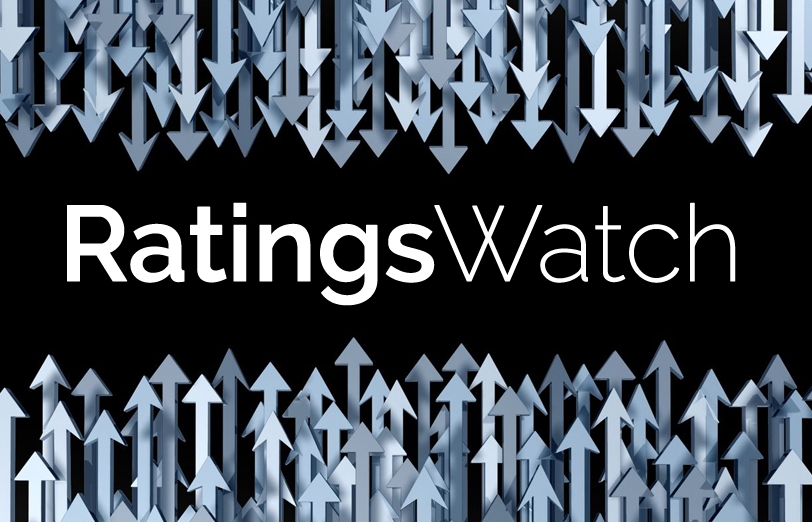 ABC's new summertime Sunday night reality lineup is a winner. The June 25 premiere of Celebrity Family Feud was the night's No. 1 show in total viewers and adults 18-49, and was TV's top summer series debut since CBS' Under the Dome in 2013.
Celebrity Family Feud was also the top-rated unscripted summer debut since NBC's The Voice results show on June 22, 2011.
Meanwhile, later that night the ABC premiere of BattleBots (previously a Comedy Central show) was the No. 2 show of the night and won its 9/8c timeslot. BattleBots easily beat the premiere a year ago of ABC's Rising Star.
Also at ABC, the deciding NBA Finals Game 6 on June 16 (Golden State Warriors win vs. the Cleveland Cavaliers, 105-97) was up from the most-recent sixth game in 2013 (Miami vs. San Antonio) among both total viewers (up 13%) and adults 18-49 (up 5%). The entire six-game series was up 29% with viewers last year, making it the most-watched-ever on ABC (since 2003) and biggest audience overall since 1998.
On cable, the Season 6 premiere of TNT's Rizzoli & Isles made it into the top 10, with 6.4 million viewers, but that was down from last year's Season 5 premiere (8 million).
Nonetheless, Rizzoli was the most time-shifted program of the week, adding 2 million more viewers in DVR and VOD viewership after three days, the most of any show.
Here are the top 25 shows (including Live+3 DVR and VOD data) for the week ending June 21.
RANK

SHOW & NETWORK

LIVE+3
DAYS
DVR/VOD

WATCHED
LIVE/
SAME
DAY

1

NBA Finals: Cleveland vs. Golden State, Game 6 ABC

23.4

23.3

2

America's Got Talent (Tuesday) NBC

12.1

10.2

3

Celebrity Family Feud ABC

9.4

8.7

4

20/20 (Friday) ABC

NHL Stanley Cup Final: Chicago vs. Tampa Bay, Game 6 NBC

8.1

8.1

7.3

8.0

6

NCIS CBS

7.6

7.4

7

The Big Bang Theory CBS

The Bachelorette ABC

7.5

7.5

7.2

6.3

9

Dateline (Thursday) NBC

6.9

6.3

10

Rizzoli & Isles TNT

The Astronaut Wives' Club ABC

6.4

6.4

4.4

5.5

12

Criminal Minds CBS

NCIS: New Orleans CBS

60 Minutes CBS

6.3

6.3

6.3

6.0

6.0

6.1

15

NCIS: Los Angeles CBS

Blue Bloods CBS

Masterchef Fox

6.1

6.1

6.1

5.9

5.7

4.8

18

Battlebots ABC

5.9

5.4

19

Mike & Molly (Thursday) CBS

Mom CBS

5.7

5.7

5.5

5.5

21

CSI: Cyber CBS

The Whispers ABC

5.6

5.6

5.3

3.9

23

The Briefcase CBS

Major Crimes TNT

5.5

5.5

5.2

3.8

25

Mike & Molly (Monday) CBS

5.4

5.2
Total viewers; in millions