Gibbs, McGee and Torres Head to Paraguay for a Tense 'NCIS' Cliffhanger Season Finale
It's cliffhanger time once again for Gibbs (Mark Harmon), Torres (Wilmer Valderrama) and McGee (Sean Murray, left, with Harmon) as they head to Paraguay in an effort to find a missing Navy SEAL whose detached arm has washed up on a South American beach. Can the SEAL once attached to said limb still be alive?
"When they get to Paraguay, everything takes a horrible turn," executive producer Frank Cardea says. "The situation is much more involved than the team had thought. The stakes are bigger. Fans won't want to miss the last five minutes of this episode. There's lots of suspense."
The genesis for the episode was the idea of a disembodied arm being discovered and identified. "Then we started building around who it would belong to, and the story became about a Navy SEAL," Cardea explains. "Then it involved areas of the world where there are rebel factions that are very active. There are parts of Paraguay right now that are lawless and ruthless. It's a weird world out there."
See Also
CBS has announced the upcoming nuptials of favorite characters from 'NCIS,' 'Scorpion' and 'Life in Pieces,' but will they all actually make it to the altar?
Meanwhile, team members Bishop (Emily Wickersham), Quinn (Jennifer Esposito), Reeves (Duane Henry), Ducky (David McCallum) and Jimmy (Brian Dietzen) will be toiling at home. "They're trying to investigate from Washington why this SEAL may have gone down south," executive producer George Schenck previews. "They'll be meeting with their commanding officers and various others."
After being introduced in the season premiere as replacements for Michael Weatherly's departed Tony DiNozzo, Torres and Quinn have adapted to being part of Gibbs's team. "The one who changed the most is Torres," Cardea says. "He had been out in the field undercover for a long period of time and had a big adjustment to make. By the end of the season now, he's becoming a valuable part of the team." Adds Cardea: "We all loved Michael for 13 years and miss him dearly. But Torres is a different way of exploring a character who is not at all like Tony but brings some of the same sensibilities."
NCIS, Season Finale, Tuesday, May 16, 8/7c, CBS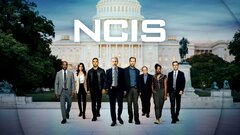 NCIS
where to stream
Powered by