15th Century Women Get Regal in Starz's Historical Sequel Series 'The White Princess'
It's not easy being queen. A new generation of smart women manipulates the English throne in Starz's eight-episode limited series The White Princess. The series is a follow-up to 2013's The White Queen—both are based on Philippa Gregory's historical fiction novels of the same names—and charts the political and emotionally turbulent times of 15th-century British history, as told from the ladies' vantage point.
In this complex monarchal world, two sides of the same family are at war, the House of Lancaster and the House of York. The story begins three days after the Battle of Bosworth, where King Richard III (the last York king) was defeated and killed on the battlefield, making Henry Tudor (aka Henry VII, from House Tudor, a legitimized branch of House Lancaster) the newly anointed king.
But here's the real problem: Princess Elizabeth "Lizzie" of York (Jodie Comer, above) was promised in marriage to the victor of the war by her mother, Dowager Queen Elizabeth Woodville (Essie Davis). However, neither Lizzie nor Henry (Jacob Collins-Levy) desires to be wed. Lizzie was in love with Richard (even bedding him the night prior to the battle), and Henry, well, he just isn't interested in being with someone he considers a whore from a rival family. England, however, needs these two to unite and bring an end to the warring.
"The politics of the whole country are told through the lens of that marriage," says showrunner Emma Frost. "The sacrifice the two of them make is to give peace to England by marrying someone they absolutely hate, so the war is now moved into this very personal relationship and into this marriage."
Also complicating matters is the Machiavellian Lady Margaret Beaufort, King Henry's calculating mother and chief political adviser (Game of Thrones' Michelle Fairley), who battles Lizzie for Henry's trust and, eventually, love. Heavy, indeed, is the head that wears the crown.
The White Princess, Series Premiere, Sunday, April 16, 8/7c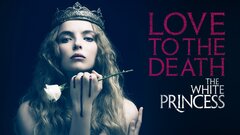 Powered by