What's On: A new 'Top Chef' is named, and how will 'Nashville' go on without Rayna?
Top Chef (9/8c, Bravo): It's an all-female finale, with Brooke and Shirley cooking a multi-course progressive meal for top honors. They'll have help, with two eliminated players as sous chefs for each team, plus a co-worker from their restaurant back home. And besides the judges and a gathering of renowned chefs and food experts, they'll be serving members of their own families, rooting them on. After the winner is announced, she'll appear with Tom Colicchio and Padma Lakshmi on What Happens Live With Andy Cohen (11/10c), when the cast's Fan Favorite will also be revealed.
When We Rise: The People Behind the Story (8/7c, ABC): If you've been following the network's docudrama miniseries this week about the gay-rights movement—and you really should (it's streaming on Hulu as well)—think of this hourlong documentary, focusing on the real-life figures portrayed in the series, as the equivalent of a DVD extra. Cleve Jones, Roma Guy, Ken Jones, Cecilia Chung and Diane Jones share their memories of the ongoing struggle for civil rights and acceptance, and the actors who play them are also interviewed. This is followed by the moving, though often disjointed, third night of the four-part miniseries, in which Cleve (Guy Pearce) dedicates himself to the AIDS Memorial Quilt Names Project, while HIV-positive Ken (now played by Michael K. Williams) loses everything, except perhaps his faith, when he suffers a personal loss. Mary-Louise Parker and Rachel Griffiths take over the parts of Roma and Diane, whose parenting woes are contrasted with Cleve's fostering of an abandoned child.
Nashville (9/8c, CMT): Rest in peace, Rayna Jaymes, but what a sad episode this will be for her fans—not to mention her survivors, who barely have time to grieve before a legal dispute rattles them further. There are other storylines in play, including a growing attraction between Will (Chris Carmack) and tech mogul Zach (Cameron Scoggins), but honestly, this episode will be all about catharsis, and to see if we and the show can move on past this tragedy.
Inside Thursday TV: Betty (Lili Reinhart) and Jughead (Cole Sprouse) track down Betty's troubled sister Polly (Tiera Skovbye) on CW's Riverdale (9/8c) as they continue their snooping into the death of Jason, who was romantically involved with Polly. In a somewhat less convoluted musical subplot, Riverdale High's variety show creates tension between Josie (Ashleigh Murray) and Valerie (Hayley Law), who's helping Archie (KJ Apa) prepare for the big show. … The sudden death of Bill Paxton casts a pall over CBS's Training Day (10/9c), so consider this episode an homage, when Frank's (Paxton) career is on the line after Deputy Chief Lockhart (Marianne Jean-Baptiste) initiates an internal investigation, and Kyle (Justin Cornwell) is compelled to help clear his maverick partner's name.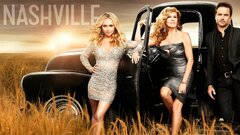 Powered by