What's On: Betty and Veronica go on a crusade against "slut shamers" in 'Riverdale' for Thursday, February 9
Riverdale (9/8c, The CW): "I don't follow the rules, I make them–and when necessary, I break them," declares Veronica (Camila Mendes), who works with newspaper crusader and budding Nancy Drew wannabe Betty (Lili Reinhart) to take down some cocky BMOC football jocks who've been targeting Riverdale High's more vulnerable females—including Ethel (Shannon Purser, aka Stranger Things' ill-fated Barb) with viral "slut shaming" pranks. With the Jason Blossom story temporarily taking a back seat to this saucy escapade, this is the best episode yet of a fascinating series that continually shifts gear from corny and earnest to sordid and subversive.
Grey's Anatomy (8/7c, ABC): Now that we can breathe a sigh of relief that Alex (Justin Chambers) isn't going to spend his adulthood behind bars, the focus falls back on the staff's mutiny against Eliza (Marika Dominczyk). When Meredith (Ellen Pompeo) is the latest to refuse to give her the time of day, Bailey (Chandra Wilson) has to make a tough call. (Or maybe not so tough—the show isn't called Minnick's Anatomy.) In guest-star news, LaTanya Richardson Jackson appears as Maggie's (Kelly McCreary) mother, paying an unexpected visit.
Mom (9/8c, CBS) I suppose you can't blame Bonnie (Allison Janney) for falling for former JAG star David James Elliott, guesting as a handsome—and sober—stranger who catches her eye. But knowing all too well her mother's issues with impulse control, Christy (Anna Faris) frets, perhaps with good reason, how this flirtation could affect Bonnie's relationship with Adam (William Fichtner).
Inside Thursday TV: The cast of HBO's Girls, which returns for its final season Sunday, sit for a session of Bravo's Inside the Actors Studio (8/7c), with star-creator Lena Dunham joined by Jemima Kirke, Zosia Mamet and Allison Williams. … ABC's tease for Scandal (9/8c) promises that "Cyrus's (Jeff Perry) fate is sealed." So yes, we'll watch that. … CNN's new eight-part series on The History of Comedy (10/9c) opens with a survey of risqué humor and the stories of pioneering comedians who fought censorship to get their outspoken voices heard.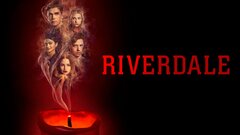 Powered by