What's Worth Watching: 'The Man in the High Castle', 'The Exorcist', 'Saturday Night Live', 'Madam Secretary' and more for Friday, Dec. 16 thru Sunday, Dec. 18
The Man in the High Castle (streaming Friday, Amazon): Loyalties continue to be tested, and realities altered, in the provocative and at times ponderous second season of Amazon's ambitious expansion of Philip K. Dick's novel about an America under Nazi (in the East) and imperial Japanese (in the West) rule in the post-WWII 1960s. It's not always easy to tell who the heroes are here, and it's unsettling to find oneself empathizing with suburban Nazi officer John Smith (Rufus Sewell) as he risks all to protect his ailing son from the Reich's unforgiving genetic-purity dictates. The sluggish pace—a problem with many bloated streaming series—adds to our dislocation as the dense, murky story bounces from coast to coast, and with Joe Blake's (Luke Kleintank) star rising, to Berlin. The best moments belong to Cary-Hiroyuki Tagawa as Japanese Trade Minister Tagomi, who dreams his way into a parallel universe where the U.S. won the war but now faces the Cuban Missile Crisis. His meditation may reflect how many feel today: "When one is troubled by the reality of this world, it can be comforting to consider other possibilities … so strong is the desire to escape the tyranny of consciousness and the narrow boundaries of our perceptions—to unlock the prisons of thought in which we trap ourselves, all in the hope that a better world or a better version of ourselves perhaps may lie on the other side of the door."
The OA (streaming Friday, Netflix): Another trippy metaphysical mystery inviting binge-watching immersion is the dreamchild of co-creators Brit Marling, who stars, and Zal Batmanglii, who directs all eight episodes. In an odd bit of guerilla marketing, Netflix only announced the show earlier this week, and I've barely had time to sample the opening chapters of this intriguing, moody story of a young woman (Marling) whose return to her Midwest community after disappearing seven years earlier is hailed as a miracle­ because she was blind when she vanished, and now she can see. As she enthralls a disparate group of followers with her bizarre backstory, you will be either enraptured or thoroughly puzzled. Or both. See you on the other side.
The Exorcist (Friday, 9/8c, Fox): For pure sustained terror and great jaw-dropping twists, this underrated continuation of the hit movie deserved a wider audience as the best horror show of the fall—not that the ridiculous American Horror Story and the aggravatingly inert The Walking Dead gave much competition. In the final episode, it's a showdown between that persistent demon and Fathers Marcus (Ben Daniels) and Tomas (Alfonso Herrera). Complicating matters is the cabal plotting against the visiting Pope Sebastian (Bruce Davison). Holy hell, this may not qualify as holiday-season viewing, but I wouldn't miss it.
Inside Weekend TV: PBS's Live From Lincoln Center practices diplomacy through music in Joshua Bell: Seasons of Cuba (Friday, 9/8c, check local listings at pbs.org). The celebrated violinist traveled to Cuba last April as part of a government initiative, and after returning, managed to arrange a visit from the Chamber Orchestra of Havana to perform a concert, taped in November, at Lincoln Center's Rose Hall. … Likely Oscar contender Casey Affleck (Manchester By the Sea) makes his first appearance as guest host of NBC's Saturday Night Live (11:30/10:30c) for the 2016 holiday finale. Chance the Rapper is musical guest, his second visit. … CBS's Madam Secretary (Sunday, 9/8c), which is looking ever more like a wish-fulfillment fantasy, finds America's top diplomat (Téa Leoni) brokering peace between Israel and Iran while the House prepares to vote on the deadlocked election. But the big question is whether the president's curmudgeonly Chief of Staff, Russell Jackson (Zeljko Ivanek), will survive his cliffhanging heart attack. Odds are good, because it's hard to imagine the show without him.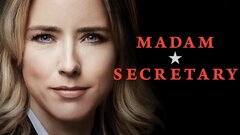 Powered by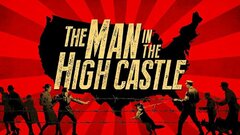 Powered by