College Football Playoff Semifinals Kickoff on New Year's Eve
Old acquaintances won't be forgotten New Year's Eve in the College Football Playoff semifinals. If the top-ranked Alabama Crimson Tide defeat the Washington Huskies and the Clemson Tigers beat the Ohio State Buckeyes, we'll see a replay of last season's title game in Tampa on January 9.
Alabama prevailed 45–40 in that game, and ESPN analyst Kirk Herbstreit says of Clemson, "There's no question that's been driving them from the time they walked off the field last year." Going back two years, Ohio State toppled the Tide en route to the first playoff crown, so that's another potential rematch.
No. 1 Alabama vs. No. 4 Washington in the Peach Bowl
The key matchup pits the Huskies' balanced offensive attack, led by quarterback Jake Browning and running back Myles Gaskin, "against by far the best defensive front and most athletic and tenacious defense they'll have faced all year," Herbstreit says. Alabama freshman quarterback Jalen Hurts "is as dangerous a runner as he is a passer," and the Tide has rolled by getting to the outside. Nick Saban's squad is playing in its third straight playoff, while Chris Petersen's Huskies are in their first major bowl in 16 years. "The lack of experience in these games favors Bama," Herbstreit says. But he adds that Washington's players will get tired of hearing they're the underdog. "The lack of respect will play into their hands and be an advantage for them."
No. 3 Clemson vs. No. 2 Ohio State in the Fiesta Bowl
"When Clemson is hitting on all cylinders, they probably have the most explosive offense in college football with the most dangerous quarterback in Deshaun Watson," says Herbstreit, who will call the game. Dabo Swinney's stellar group of receivers goes up against an Ohio State secondary "that's been really effective in not only coming up with interceptions but returning them for touchdowns," Herbstreit notes. "And if there's been an Achilles' heel for Clemson this year, it's been turnovers." When Ohio State gets in trouble on offense, Urban Meyer "always seems to fall back on his old security blanket, [quarterback] J.T. Barrett running the football," Herbstreit says. "You know it's coming, and you've got to be able to stop it."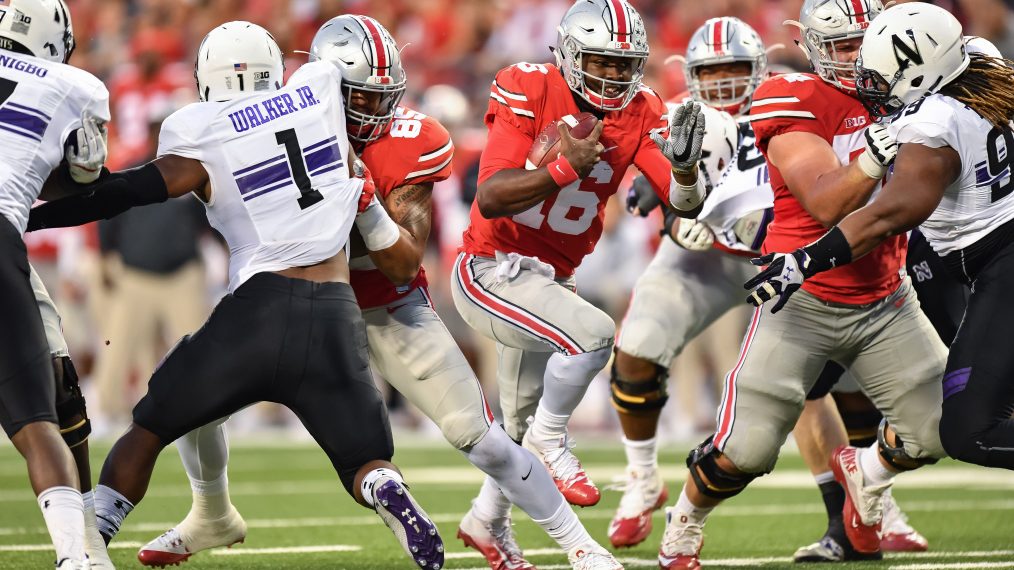 College Football Playoff
Saturday, Dec. 31, 3/2c, ESPN, Washington vs. Alabama (Peach Bowl)
Saturday, Dec. 31, 7/6c, ESPN, Ohio State vs. Clemson (Fiesta Bowl),
Monday, Jan. 9. 8/7c, ESPN, National Championship, @CFBPlayoff