'Love Island' UK to Air Winter and Summer Editions in 2023
It's good news for fans of the British version of Love Island as the hit reality series is returning for a double dose of fun in the sun in 2023.
As reported by Variety and confirmed by the show's broadcaster ITV, the popular dating game show will air both a winter and summer edition next year. The winter series will be broadcast in the New Year and feature a fresh crop of contestants flying out to South Africa for a romantic getaway. This will be followed by the traditional summer version in Mallorca around four months later.
"We're always blown away by the show's ongoing impact and talkability amongst our younger audience," said ITV2's director of reality commissioning and controller Paul Mortimer, (via Variety). "So, rather than just serving up a Summer of Love, we thought we'd make 2023 the Year of Love with two full [seasons] of the show."
The eighth season of Love Island is currently airing in the United Kingdom and landed on Hulu for American viewers on Tuesday, June 21. Meanwhile, the new iteration of Love Island USA will premiere on Peacock on Tuesday, July 19 — CBS previously aired two seasons of the American edition, which are available for streaming on Hulu and Paramount+.
Love Island relaunched in Britain in 2015 and has become a huge hit for ITV, especially among younger viewers. The series revolves around a group of singles looking for love while living in a tropical villa. The aim of the series is to get into a relationship, as remaining single can see you eliminated from the villa.
"After eight brilliant series, we are excited to be serving up two helpings of love in 2023 by kicking off in January at a stunning new villa in South Africa," said Mike Spencer, executive producer at Lifted Entertainment. "We can look forward to more romances, bromances, and everything in between as we embark on another epic year of love."
Love Island: U.K., Season 8, Hulu
Love Island: USA, Premiere, Tuesday, July 19, Peacock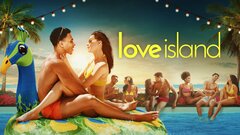 Powered by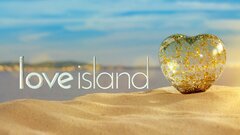 Powered by