'WWE Evil': Get to Know Infamous Heels in a New Peacock Docuseries (VIDEO)
Already the exclusive streaming home of all-things WWE in the U.S., find out what makes its most iconic villains "so good at being bad" in Peacock's first original WWE series. Created and narrated by John Cena, the eight-part docuseries WWE Evil will premiere on Thursday, March 24.
"The battle between good and evil is as old as time itself. But the line between the two is often blurred… and sometimes, what side you stand for is simply a matter of perspective. This fascinating subject matter is the focus of WWE Evil, an entertaining psychological exposé into the minds of the most diabolical villains in WWE history," reads the show's description.
"Journey into the deepest and darkest recesses of these WWE Superstars' psyches, uncovering dastardly secrets and exploring the real-life motivations for their turn to the dark side."
Fans will take a deep dive into the "evil" origins of legends such as "Hollywood" Hulk Hogan, The Miz, Sasha Banks, Brothers of Destruction (The Undertaker and Kane), Randy Orton, Stephanie McMahon, Ric Flair, and Roman Reigns, and see how their journeys impacted mainstream and pop culture today.
In addition to creating and narrating the series, Cena serves as an executive producer alongside showrunner and director Micah Brown, Vince McMahon, Kevin Dunn, Julie Pizzi, Farnaz Farjam, and Steve Ezell. WWE Studios co-produces the eight, hour-long episode series with Bunim Murray Productions.
As Peacock promises, be ready to "discover why there is no light without darkness, and why there can be no hero…without a true villain." Watch the trailer above.
WWE Evil, Series Premiere, Thursday, March 24, Peacock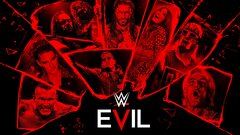 Powered by