John Grisham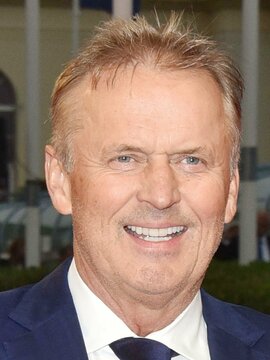 Writer
Birth Date:
February 8, 1955
Age:
68 years old
Birth Place:
Jonesboro, Arkansas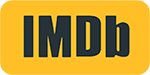 A former small-town civil attorney-turned-author of best-selling pulp suspense novels involving the legal profession, John Grisham became a bestseller after publishing only his second novel, The Firm (1991), which was adapted into a successful 1993 thriller starring Tom Cruise. Incredibly prolific - he wrote at least one novel per year - Grisham centered most of his fiction in the legal world, depicting different facets of the law and his attorney characters in different novels. Meanwhile, his books were eagerly adapted into popular movies, including "The Pelican Brief" (1993), "The Client" (1994) and "A Time to Kill" (1996). Grisham was a prolific author whose works were consumed by millions every year.
Born on Feb. 8, 1955 in Jonesboro, AK, Grisham was raised by his father, John, a construction worker and cotton farmer, and his mother, Wanda, a homemaker. After relocating several time, the family finally settled in Southaven, MS, when Grisham was four years old. Though his parents lacked formal education, Grisham was encouraged by his mother to read throughout his youth. Meanwhile, he embarked on a series of hard-labor jobs as a teenager, which led him to get serious about college as he drew closer to graduating high school. Grisham drifted during his college years, attending a couple of schools before earning his business degree from Mississippi State University. Intending on becoming a tax lawyer, Grisham ultimately changed focus to criminal law at the University of Mississippi, where he earned his juris doctor in 1981. Grisham went on to practice law in Mississippi for nearly 10 years, handling mostly criminal defense and personal injury cases. He also entered politics after being elected to the Mississippi House of Representatives, serving from 1983-1990. By his second term, Grisham was a member of several committees and served as the vice chairman of the Apportionment and Elections Committee.
Up to that point, Grisham never harbored ambitions to be a writer. That all changed after he observed a trial where the testimony from a 12-year-old rape victim triggered an idea for his first novel, A Time to Kill (1989), a legal thriller about a father who kills the two men who raped his young daughter. Initially rejected by 25 publishers, the novel was eventually picked up by Wynwood Press, a small unknown publisher that printed a scant 5,000 copies for its release. Despite the paltry sales, Grisham was well underway with his next novel, The Firm (1991), which was published by the much bigger Random House and went on to become a top 10 bestseller for the year. Just two years later, Grisham - who by this time had shuttered his law practice and left the Mississippi state legislature - saw his novel turned into a Hollywood movie. Directed by Sydney Pollack, "The Firm (1993) starred Tom Cruise as a promising young lawyer drawn in to working for a prominent law office, only to discover that they conduct most of their business with the Mafia. Despite some critical misgivings with the plot, "The Firm" featured strong performances from its all-star cast, particularly Gene Hackman as Cruise's world-weary mentor, and became a big box office hit.
After "The Firm," Grisham had become a household name virtually overnight, which led to a rash of film adaptations from his novels, which he churned out with lightning speed, releasing at least one nearly every year. But despite the every-increasing demand for his novels to be brought to life on celluloid, filmmakers had difficulty living up to the precedent set by "The Firm." Such was the case with "The Pelican Brief" (1993), a long, but faithful adaptation of Grisham's 1992 thriller directed by Alan J. Pakula and starring Julia Roberts as a law student whose all-too-real brief on the murders of two Supreme Court justices forces her on the run while seeking safe harbor with a Washington, D.C. reporter (Denzel Washington). Next Joel Schumacher helmed "The Client" (1994), an adaptation of the author's bestselling 1993 legal thriller about a recovering alcoholic lawyer (Susan Sarandon) who represents a teenager (Brad Renfro) with vital information about a political murder while battling a ruthless federal prosecutor (Tommy Lee Jones) who tries to pin the killing on the boy. An entertaining yarn that again was criticized for its plot contrivances, "The Client" was another box office success that was later turned into a short-lived 1996 television series on CBS that starred JoBeth Williams in the Sarandon role.
While his novels continued to sell to readers and film studios alike, screen adaptations of Grisham's work were not all box office hits. Grisham received a reported $3.75 million for the screen rights to The Chamber (1994) which was made into a 1996 film. Starring Gene Hackman as a Klansman on death row and Chris O'Donnell as the lawyer trying to save his life, "The Chamber" was blasted by most critics, with some bemoaning the vitriolic racism expressed by Hackman's character even though that particular evil was punished in the end. Even the author himself decried the movie, calling it "dreadful" and a "train wreck" while praising Hackman's performance as the only redeeming quality. Ultimately, "The Chamber" became one of Grisham's lowest-grossing features. Meanwhile, he received $6 million and casting approval for the rights to A Time to Kill, which received new life as a novel following reprints with Doubleday and Dell Publishing. This time around, "A Time to Kill" (1996) - starring Samuel L. Jackson as a black man standing trial for the murder of two rednecks who raped his young daughter, and Matthew McConaughey as the young novice lawyer who defends him - fared much better with audiences and critics, taking in over $100 million in domestic box office and earning solid praise from the press.
Director Francis Ford Coppola stepped up to bat and made "The Rainmaker" (1997), adapted from Grisham's 1995 medical malpractice novel about a young law student who takes on the insurance industry after a family's son dies from lack of medical care. Featuring a high-powered cast, including Claire Danes, Matt Damon, Jon Voight and Danny Glover, "The Rainmaker" displayed exemplary performances from the lead cast and received favorable reviews from critics, but failed to generate enough audience interest to turn it into a hit. Meanwhile, Grisham allowed a discarded manuscript to be turned into "The Gingerbread Man" (1998), a courtroom thriller directed by Robert Altman about a Savannah defense attorney (Kenneth Branagh) forced to reckon with the escaped violent father (Robert Duvall) of a client (Embeth Davidtz) looking to exact revenge on everyone who has conspired against him. The final product bore little resemblance to the classic Grisham tale, thanks to Altman's non-formulaic approach, which itself caused incessant studio meddling, good critical reviews and a collective shrug from audiences. "The Gingerbread Man" remained the lowest-grossing Grisham film of the novelist's entire career.
While continuing to churn out one or more novels per year like The Testament (1999), The Brethren (2000) and The Summons (2002), Hollywood began to shy away from his material. It took another five years after "The Gingerbread Man" for another of his novels to appear on screen, albeit this time on television. In 2003, CBS aired an adaptation of "A Painted House," a semi-autobiographical coming-of-age story about the grandson (Logan Lerman) of a cotton farmer (Scott Glenn) whose idyllic life in rural Arkansas shatters after witnessing a murder. Back on the big screen, Grisham's "Runaway Jury" (2003) hit theaters, starring Dustin Hoffman as a courtly Southern civil attorney representing a widow (Rachel Weisz) suing a gun manufacturer for the wrongful death of her husband, only to find himself battling a ruthless corporate lawyer (Gene Hackman) and a juror (John Cusack) with ulterior motives. After two decades of legal thrillers, Hollywood adapted one of Grisham's rare turns away from the genre, Skipping Christmas (2001), into the comedy "Christmas with the Kranks" (2004), which starred Tim Allen and Jamie Lee Curtis as parents normally imbued with the Christmas spirit, who choose instead to go on a tropical holiday which meets with disastrous results. Despite near universal negative reviews, the holiday movie grossed just shy of $100 million at the box office.
Credits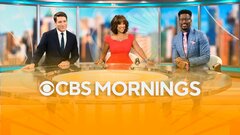 News
2021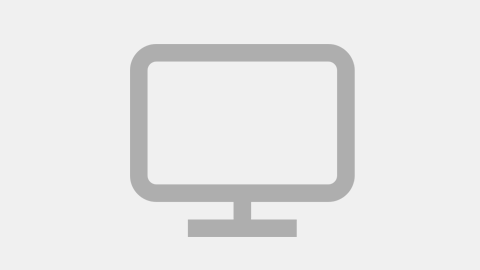 Chasing Whiskey: The Untold Story of Jack Daniel's
Self
Movie
2021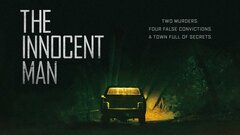 The Innocent Man
Stream
Actor
Docuseries
2018
74%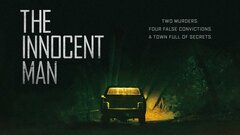 The Innocent Man
Stream
Executive Producer
Docuseries
2018
74%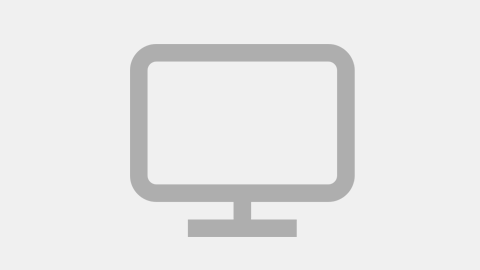 Show
2012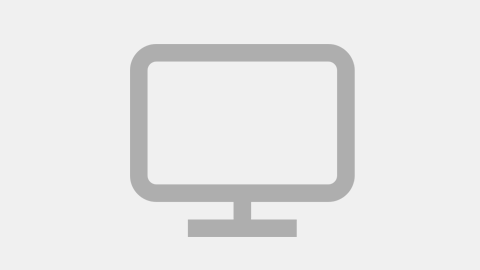 The Firm
Executive Producer
Show
2012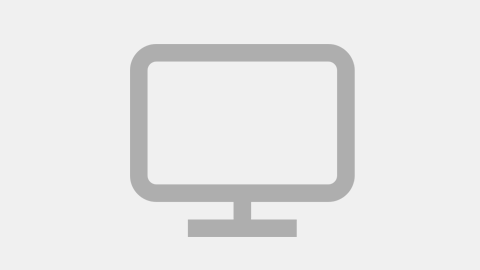 Movie
2011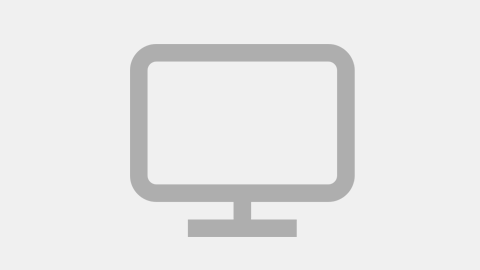 Overheard With Evan Smith
Guest
Show
2010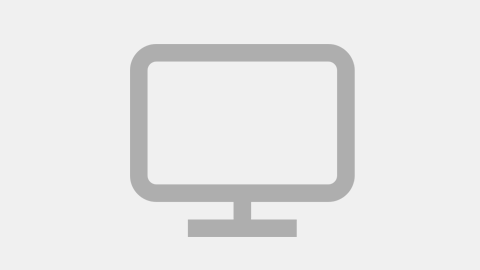 Show
2006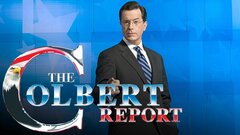 Talk
2005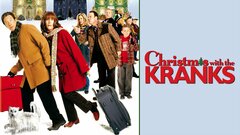 Christmas with the Kranks
Stream
Writer
Movie
2004
5%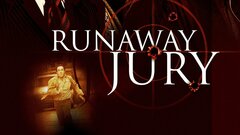 Runaway Jury
Stream
Writer (Novel)
Movie
2003
73%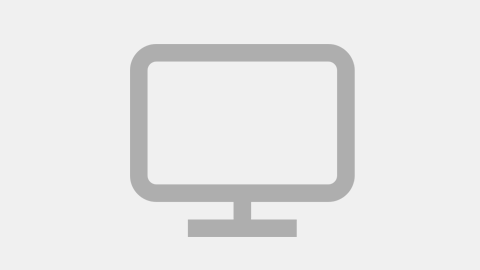 Movie
2003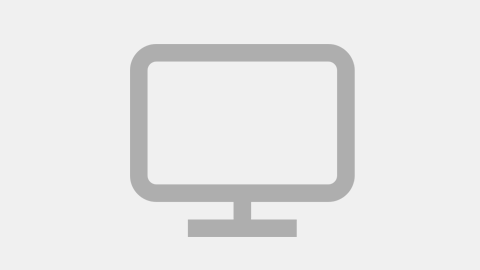 Movie
2003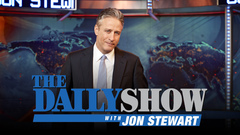 The Daily Show With Jon Stewart
Stream
Guest
Talk
1999
Talk
1997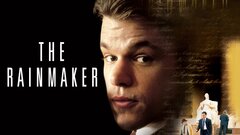 The Rainmaker
Stream
Writer
Movie
1997
82%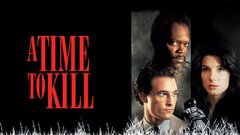 A Time to Kill
Stream
Producer
Movie
1996
67%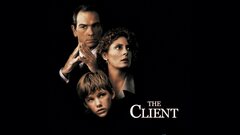 The Client
Stream
Writer (Novel)
Movie
1994
80%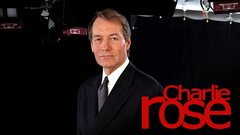 Talk
1991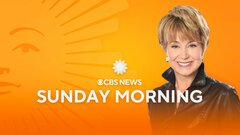 CBS News Sunday Morning
Guest
News
1979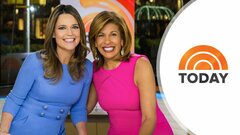 News
1952
News about


John Grisham