Osric Chau Returns as Kevin Tran in 'Supernatural's Final Season (PHOTOS)
Sam (Jared Padalecki), Dean (Jensen Ackles), and Castiel (Misha Collins) will be dealing with all the souls that God (Rob Benedict) unleashed from hell in the final season of Supernatural.
But they'll also get to see some people they lost along the way as well. Among those allies is Kevin Tran (Osric Chau), who is back in Episode 2, "Raising Hell," and it looks like the photos in the gallery above may show the moment the Winchesters see him again. Or they're looking at something else that shocks them.
See Also
Also, check out photos from the premiere and the season poster as the Winchesters face familiar monsters.
In this episode, Sam, Dean, and Castiel turn to Rowena (Ruth Connell, also see in the photos) to help keep the evil souls at bay and unexpectedly receive help from Ketch (David Haydn-Jones).
As executive producer Andrew Dabb told TV Insider, Sam, Dean, and Castiel's mission is "how to put these hell ghosts back where they belong before they do too much damage."
See Also
Kane will be playing a former hunter — with which Winchester is he friends?
Supernatural, 15th and Final Season Premiere, Thursday, October 10, 8/7c, The CW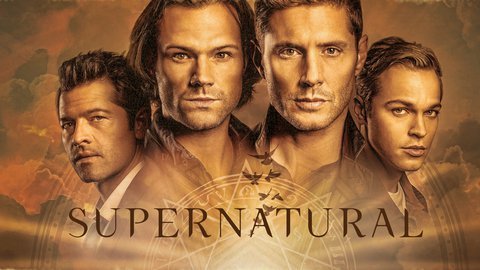 Powered by