A Look Back at the Past 'Miss Golden Globes,' Plus This Year's Change-Up (PHOTOS)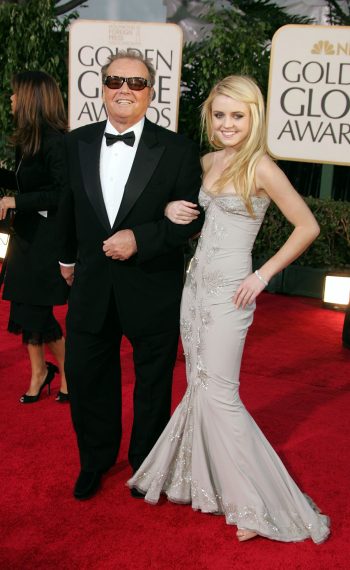 Frazer Harrison/Getty Images
Kevin Winter/Getty Images
Frazer Harrison/Getty Images
Jason Merritt/Getty Images
John Shearer/Getty Images for InStyle
Paul Drinkwater/NBCUniversal via Getty Images
Jason Merritt/Getty Images
Frazer Harrison/Getty Images
Kevork Djansezian/Getty Images
Frazer Harrison/Getty Images
Jason Koerner/Getty Images
The title of Miss or Mr. Golden Globe has been awarded every year, since 1963, by the Hollywood Foreign Press, and that person participates in the award ceremony by handing the selected winner his/her Golden Globe trophy.
The young actress or actor named is traditionally the child of an actor/actress or a major Hollywood player, and in 2018 the tradition is continuing—but with a slight tweak.
The holiday TV schedule just got a little more interesting.
The old title is being retired, and moving forward the honor will be called 'Golden Globe Ambassador.' This year, 16-year-old Simone Garcia Johnson, the daughter of Dwayne 'The Rock' Johnson and manager/producer Dany Garcia, will serve in the role.
So who has filled the role in the past? Click through the photos above to take a look at the past decade of Globe Ambassadors.