'Jane the Virgin' Finale: Jane and Michael Finally Tie the Knot… Maybe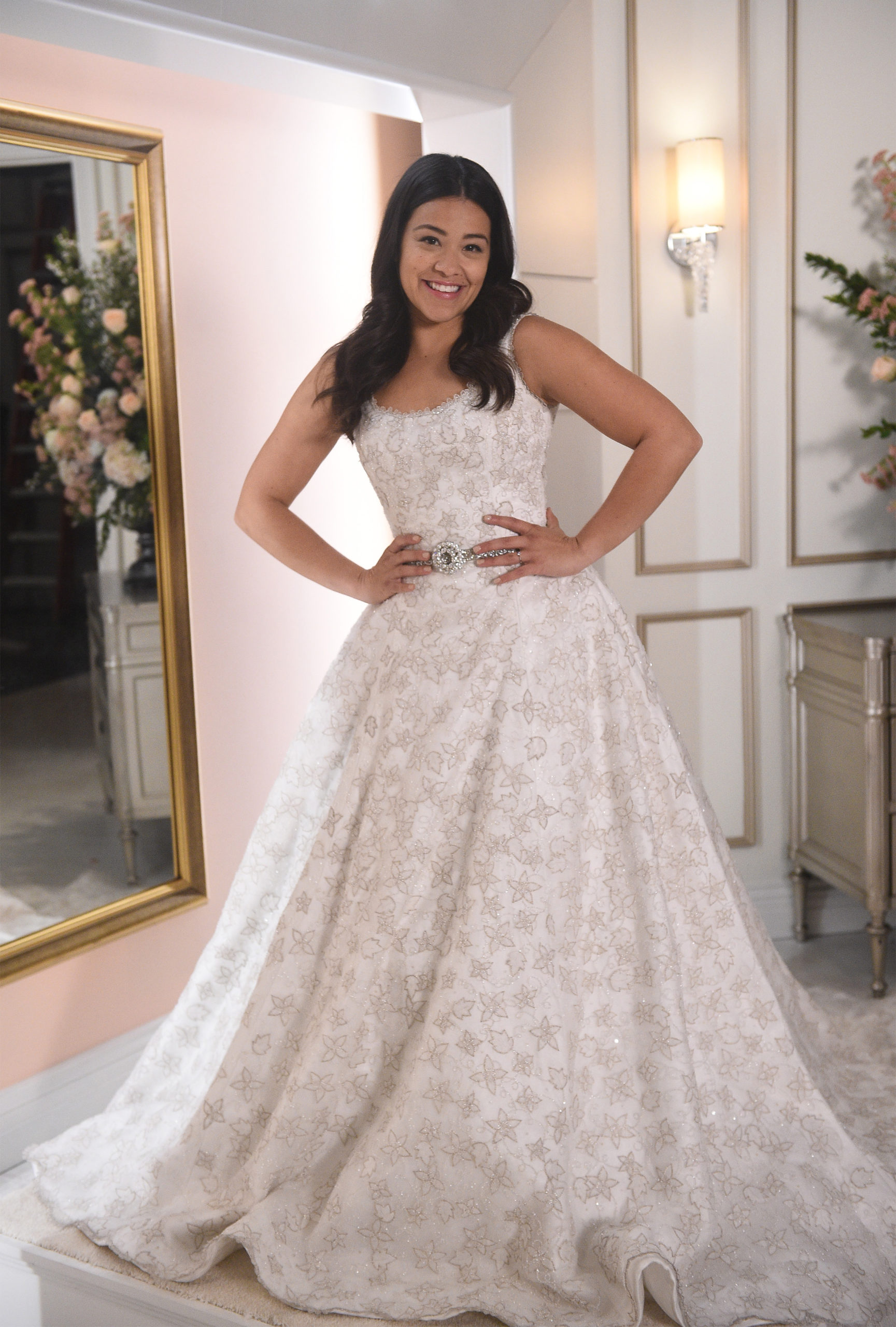 As Season 2 of Jane the Virgin draws to a close, the CW telenovela appears to be on track to go out with, well, a proverbial bang. Jane (Gina Rodriguez) is poised to say "I do" to fiancé Michael (Brett Dier) and finally bid adios to her titular status with some much-anticipated wedding-night lovin'. That is, if the occasion goes off without a hitch—and that's a pretty big if. "There is so much packed into these last two episodes," Dier teases. "It's going to be a heart attack every five minutes!"
RELATED: See Jane the Virgin's Jenna Ortega in New Disney Channel Series Stuck in the Middle (PHOTOS)
That isn't an idle threat, considering how many OMG moments Jane and Michael have already endured en route to the altar. The longtime lovebirds were torn apart during Season 1 when she was accidentally impregnated via artificial insemination—oops!—with the sperm of sexy Miami Beach hotelier Rafael Solano (Justin Baldoni), aka her boss and former crush. The aspiring romance novelist and her insta–baby daddy fell hard for each other (sending Michael into a jealous, destructive tizzy) and then they imploded, which has paved the way for a new-and-improved Jane and Michael 2.0. "I think Jane is very clear that Michael is the one for her now," Rodriguez says. "She doesn't have to push and shove and shift to make them fit. They just work."
Naturally, Rafael begs to differ. The semi-reformed playboy will take a time-out from dealing with other pressing concerns—like his nefarious half brother Derek (Mat Vairo), who has designs on the hotel next door to Rafael's Marbella—to make a Hail Mary pass at winning Jane back. "Rafael is realizing this is his last shot," executive producer Jennie Snyder Urman says. "If there's even a sliver of hope, he's going to take it by making a grand gesture."
Of course, a substantial—and vocal—contingent of fans will be rooting for him to succeed. "Team Rafael will always find ways to pick apart Michael," Dier says with a laugh. Urman is well aware of the divide within the audience. "There's a fairy-tale element to Jane and Rafael's story. A lot of people got very attached to the idea that they are destined to be together," she says. "But Jane has chosen Michael, and he's the person she feels she can rely on over the long term." According to Rodriguez, neither suitor is necessarily 100 percent right or wrong for her character. "Both Michael and Rafael are human, both of them have hurt her, both of them love the crap out of Jane and both of them are handsome," she says. "So it comes down to 'What's your flavor?'"
RELATED: The CW Picks Up Riverdale, Frequency, No Tomorrow to Series
A debate over the merits of the groom won't be the only factor jeopardizing Jane's big day. A fresh rift occurs between Jane and Rafael's ex, Petra (Yael Grobglas). Jane's estranged parents, Xiomara (Andrea Navedo) and Rogelio (Jaime Camil), continue to clash over their recent sexual peccadilloes. And a crisis over the wedding venue sees "Rogelio come into his own as a Fatherzilla of the Bride," promises Urman. Still, all that will pale in comparison to what awaits the characters in the finale's home stretch. "Really, it's going to be like one card after another turning over," Urman says.
The epic reveals will shed light on Derek's true intentions and unveil the mole who cost Michael his job on the police force, as well as revisit the series' core mystery about the sinister underground crime organization potentially helmed by the inscrutable Mutter (Fabiana Udenio). "There are going to be a lot of explosive telenovela twists that will impact all of our characters," Urman says. "Viewers are going to be left feeling like, 'What just happened?'"
OK, but where does that leave Jane and Michael in terms of doing the deed? While plenty of obstacles could put the kibosh on the consummation, Urman insists that a desire to retain Jane's purity for the sake of the premise isn't among them. "I can't say when it will happen, but the plan is for Jane to have sex—and then we'll put a line through the Virgin in the title," Urman says.
After all, Rodriguez says, "The show isn't about Jane being a virgin. It's about this girl who has convictions that drive her like a jackhammer, and virginity just happens to be one part of that equation."
And hey, even if Jane and Michael do manage to close out the season as textbook newlyweds, it's highly unlikely that they'll get much of a honeymoon. Says Urman: "Of course there are going to be a lot of complications on their way to happily ever after."
Jane the Virgin, Season Finale, Monday, May 16, 9/8c, The CW.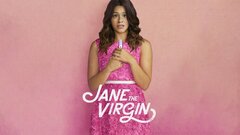 Powered by