What's Worth Watching: Mysteries at the Castle in England, France, and…Colorado?
Mysteries at the Castle, "Channel Crossing, Royal Matchmaker, Kidnapping" (Friday, March 27, 9/8c, Travel Channel)
Living in a castle sounds great. The beautiful grounds! The ornamental tapestries! The weird taxidermy and suits of armor lining the hallways! But sometimes they're too big, or drafty, or they're the site of a brutal kidnapping—as is the case with one massive, secluded Colorado estate (which is apparently fancy enough to be featured on the show, despite not being a traditional castle). This episode of Mysteries will reenact that brutal kidnapping as well as tell the stories of a fearless French pilot and a wacky royal matchmaker in England.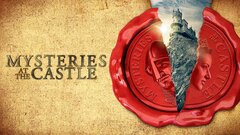 Powered by