Let the Little Light Shine
Cast & Crew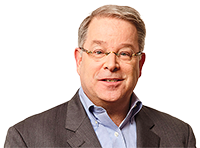 Matt Roush says...
A November episode of ABC's wonderful Abbott Elementary sitcom introduced an antagonist who's determined to transform Abbott and other Philadelphia public schools into charter schools. I kept thinking about Abbott and its embattled staff while watching Let the Little Light Shine, producer-director Kevin Shaw's inspiring documentary for POV on PBS about a Chicago elementary school under fire. Let the Little Light Shine reminds us that when a child's education is at stake, no one can afford to stay on the sidelines.

Read the Full Review
Where to Stream
2022
Documentary
Sorry, this movie is currently not available on any streaming platforms.
News about


Let the Little Light Shine