Greta Garbo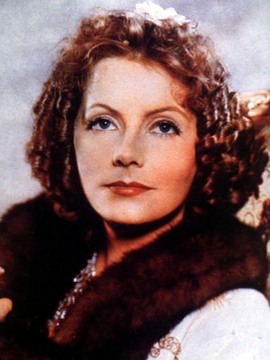 Actress
Birth Date:
September 18, 1905
Death Date:
April 15, 1990
Birth Place:
Stockholm, Stockholms län, Sweden
Greta Garbo was arguably the quintessential embodiment of Hollywood's Golden Age, a beautiful, glamorous, and above all, mysterious image, carefully cultivated by Metro-Goldwyn-Mayer, the sole studio she would work for during her American film career. Touted as the "Swedish Sphinx" by MGM upon her arrival in Hollywood, Garbo immediately became one of silent film's most popular actresses in such features as "The Torrent" (1926), "Flesh and the Devil" (1927) and "Love" (1927). Paired with the most talented directors and popular leading men, she entranced audiences with her mesmerizing portrayals of "fallen women" and fatalistic lovers. Even the arrival of sound could not diminish her appeal; in fact, Garbo's sultry, accented voice only added to her allure in her first "talkie," "Anna Christie" (1930). Later films - in particular, "Mata Hari" (1931), "Grand Hotel" (1932), "Queen Christina" (1933) and "Camille" (1936) - cemented her megastar status, not only in America, but around the world. Known for her aversion to publicity and demanding nature on the set of her films, she was also an astute business woman, whose bargaining acumen made her one of the highest paid movie stars of the day. Garbo's sudden decision to retire from film in 1941 and her steadfast maintenance of a notoriously reclusive lifestyle until her death in 1990 further enhanced her mystique and immortalized her as one of the silver screen's greatest icons.
Born Greta Lovisa Gustafsson on Sept. 18, 1905 in Stockholm, Sweden, she was the youngest child of Anna Lovisa and Karl Alfred Gustafsson. Karl was an unskilled laborer, who took on any menial job he could; consequently, Garbo's childhood was one of near abject poverty. Life was made even more difficult for the shy girl when her father grew seriously ill and she was forced to leave school at the age of 13 to care for him. Karl passed away a year later, inevitably leading to the 14-year-old Garbo entering the workforce to help support the family - first in a barbershop and later as a department store salesclerk. It was while working at the latter job in 1921, that the attractive young clerk - who had already begun working as a catalogue model - was cast in a short advertisement film sponsored by the store. This led to more promotional shorts and a role in the silent comedy feature "Luffar-Petter" ("Peter the Tramp") (1922). Enamored by the theater since she was a child, Garbo studied for two years at Stockholm's Royal Dramatic Theatre Acting School, during which time she was chosen by noted Swedish film director Mauritz Stiller to play the lead in the romantic drama "Gösta Berlings Saga" ("The Saga of Gosta Berling") (1924). Stiller soon became her mentor and manager, controlling all aspects of her emerging career, including changing her surname to "Garbo."
The newly christened Garbo may not have taken her homeland by storm, but in Germany, where she was seen in her second feature, the G.W. Pabst-directed drama "The Joyless Street" (1925), they loved her. Accounts of what brought Garbo to America differ - some said it was Stiller, who insisted his young protégé join him; others that media mogul Louis B. Mayer was immediately taken by her screen presence. Regardless of the particulars, in the summer of 1925, both Stiller and Garbo left Sweden for Hollywood with contracts awaiting them at MGM. She first appeared in two Latin love stories drawn from torrid Vicente Blasco-Ibanez novels. First came "The Torrent" (1926), in which an unconvinced MGM cast her as a vamp opposite leading man Ricardo Cortez. For her part, Garbo was unimpressed by the script and disappointed that Stiller would not be directing her in her U.S. film debut. MGM, on the other hand, was thrilled by the film's eventual box-office success and the critical raves Garbo received for her performance. Always looking for a winning formula, the studio immediately cast her in a similar vehicle, opposite Latin heartthrob Antonio Moreno in "The Temptress" (1926). This time, however, the actress was given top billing and was to be directed by Stiller, who had convinced Garbo to accept the project. The experience was not a happy one, though, as the confrontational Stiller was quickly fired from the film and Garbo received word of her sister's death in Sweden during the shoot. Nonetheless, "The Temptress" was a hit with moviegoers and MGM had officially found its newest star.
Garbo's major breakthrough came with her third feature when MGM paired her with the silent screen's most popular leading man, John Gilbert, in the unrestrained romance "Flesh and the Devil" (1927). By all accounts, the two developed an instant and intense romantic rapport that carried over onscreen and encouraged the publicity and gossip about her offscreen life that followed Garbo throughout the remainder of her life. Following the undeniable success of "Flesh and the Devil," Garbo - already exhausted from her hectic schedule and still angry over the studio's refusal to allow her to attend her sister's funeral in Sweden - demanded a raise. Initially, MGM balked, but after shrewd negotiation tactics that included threats to return to Sweden and a temporary strike, Garbo's pay increased to record levels, and her cavalier indifference to stardom served only to fuel her legend even more. During the remainder of her career at MGM, Garbo would work with only the most venerated directors, most notably Clarence Brown, with whom she collaborated on a total of seven films. The superstar was also given her preference in production staff, often working with her favorite cinematographer, William Daniels. The studio also famously conceded to Garbo's demands as to working conditions, which included closed sets, no overtime, and that she and the camera be entirely surrounded by black curtains during the filming of close-ups. Within three years of her arrival at MGM, Garbo's public image had been fashioned into the epitome of the glamorous excess the studio had become known for.
Garbo went on to film seven more silent films for MGM, all of which proved to be hugely successful. "Love" (1927) cast her opposite Gilbert once again in an adaptation of Leo Tolstoy's Anna Karenina, and the studio shrewdly capitalized on the couple's much publicized romance with its sensational marketing campaign. The advent of sound to motion pictures had proved to be the demise of so many Hollywood film actors, especially those transplanted from Europe, and an anxious MGM kept the thickly-accented Garbo away from the microphones for as long as possible. The actress' final silent film, "The Kiss" (1929), would also be the studio's last. Heralded by the famous ad campaign of "Garbo Talks!" the studio finally permitted the last of its silent stars to speak onscreen in the Brown-directed adaptation of Eugene O'Neill's "Anna Christie" (1930). MGM need not have worried, as American audiences were instantly beguiled by Garbo's husky voice from the moment she uttered her first line - "Gimme a visky with a ginger ale on the side and don't be stingy, baby." "Anna Christie" went on to become a massive hit - so successful, in fact, that a German language version was released the following year - and earned the actress her first Academy Award nomination. Re-teamed with Brown, she garnered another Oscar nod for her work in the "fallen woman" romantic drama "Romance" (1931). More popular releases followed in quick succession, including a smoldering turn as the titular World War I seductress "Mata Hari" (1931) in MGM's biggest blockbuster of the year."
Garbo-mania" reached its greatest height with the release of the star-studded ensemble drama "Grand Hotel" (1932), co-starring film royalty John and Lionel Barrymore, Joan Crawford and Wallace Beery. It was, however, Garbo's fading ballerina character with her immortal, persona-defining declaration of "I want to be alone," that stole the show. Directed by Edmund Goulding, "Grand Hotel" won the 1932 Academy Award for Best Picture. The success of "Grand Hotel" gave Garbo even more power within the studio, which she used to help her former lover, Gilbert, whose career had been suffering terribly since the introduction sound. The former superstar couple appeared onscreen one last time in the historical drama "Queen Christina" (1933), in which she gave one of her most revered performances as the 17th Century Swedish monarch. Garbo's enigmatic, lengthy close up in the final seconds of the film would become one of cinema's most examined screen moments. She then reprised her earlier acclaimed role in a more literal adaptation of "Anna Karenina" (1935), and continued with more portrayals of lonely women willing to sacrifice love for the greater good in "Camille" (1936) and "Conquest" (1937). While "Camille" earned her yet another Academy Award nomination, "Conquest," due in large part to its monumental budget, became one of the star's only box-office disappointments.
After having made a career playing doomed lovers in nearly two dozen tragic romantic dramas for MGM - and perhaps still stinging from the failure of "Conquest" - Garbo switched to comedy late in the game with "Ninotchka" (1939). Co-written by the great Billy Wilder and directed by Ernst Lubitsch, the movie was a delightful satire skewering Stalin-era Russia and introduced audiences to a previously unseen side of the actress with the marketing tagline "Garbo Laughs!" For her surprisingly versatile performance in the film, she received her fourth and final Academy Award nomination. Unfortunately, an attempt to continue the trend and present Garbo as a domesticated American housewife in director George Cukor's superficial farce "Two-Faced Woman" (1941), failed to attract audiences. With her much-needed international box office draw halted by the start of World War II and her domestic appeal on the wane, Garbo's once undeniable bargaining had lost much of its power. When MGM stood firm in its refusal to once again increase her salary, the film legend left Hollywood in a retirement that was as sudden as it was permanent. Although enticed by filmmakers to return to the screen many times over the years, Garbo would never make another motion picture. Instead, she led a life of simplicity, indulgence and relative seclusion, traveling extensively throughout Europe while maintaining an upscale residence in Manhattan. Much as she had during her career, Garbo assiduously shunned publicity throughout her later years, only glimpsed infrequently by "Garbo watchers" during her occasional walks around her New York neighborhood. On April 15, 1990, Greta Garbo died at the age of 84 due to complications of pneumonia and kidney failure.
Credits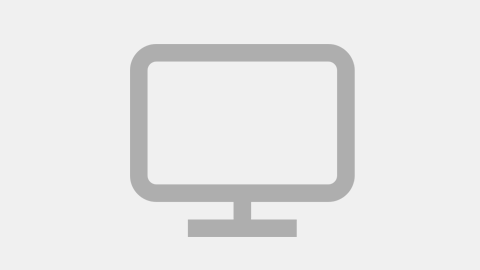 Two-Faced Woman
Actor
Karin Borg Blake, aka Katherine Blake
Movie
1941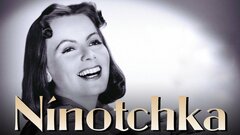 Ninotchka
Stream
Actor
Ninotchka (Nina Ivanovna Yakushova)
Movie
1939
95%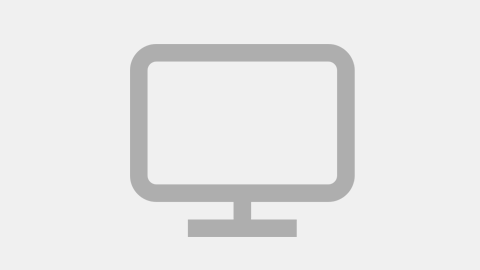 Conquest
Actor
Countess Marie Walewska
Movie
1937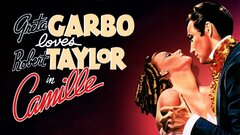 Camille
Stream
Actor
Marguerite Gautier
Movie
1936
88%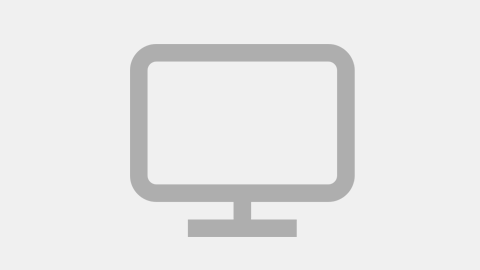 Anna Karenina
Actor
Anna Karenina
Movie
1935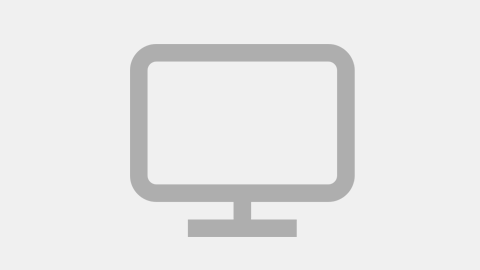 The Painted Veil
Actor
Katrin Koerber Fane
Movie
1934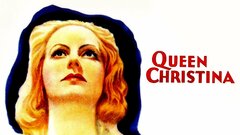 Queen Christina
Stream
Actor
Christina
Movie
1933
84%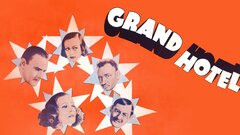 Grand Hotel
Stream
Actor
Grusinskaya
Movie
1932
87%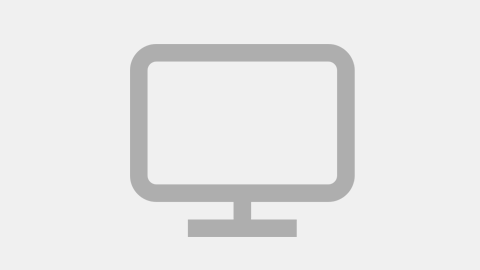 As You Desire Me
Actor
Zara
Movie
1932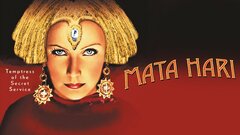 Mata Hari
Stream
Actor
Mata Hari
Movie
1931
67%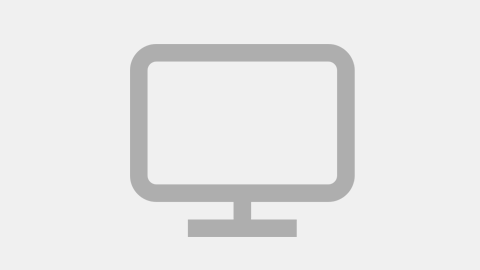 Inspiration
Actor
Yvonne Valbret
Movie
1931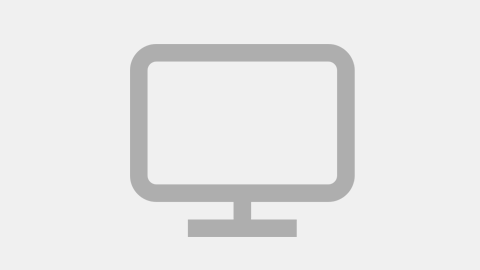 Susan Lenox: Her Fall and Rise
Actor
Susan Lenox
Movie
1931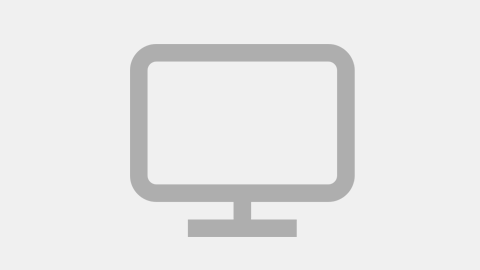 Romance
Actor
Madame Rita Cavallini
Movie
1930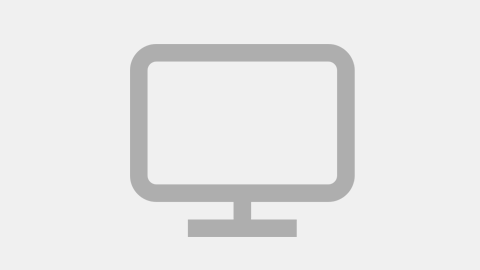 Anna Christie
Actor
Anna Christie
Movie
1930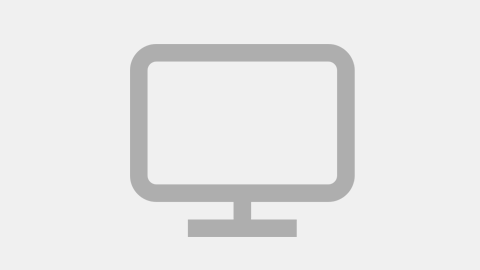 Movie
1929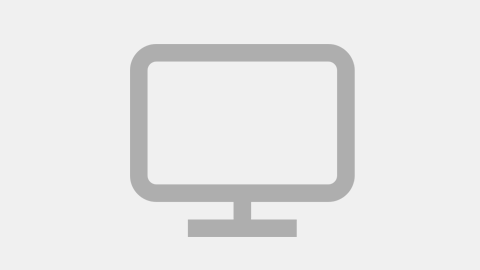 Wild Orchids
Actor
Lillie Sterling
Movie
1929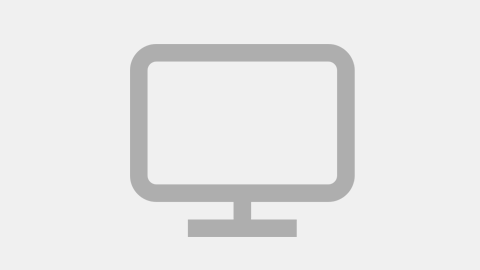 The Kiss
Actor
Irene Guarry
Movie
1929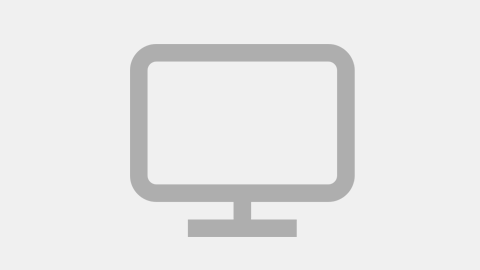 The Single Standard
Actor
Arden Stuart Hewlett
Movie
1929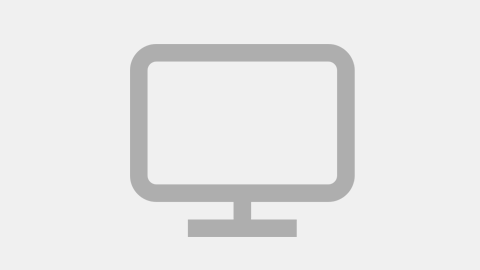 A Woman of Affairs
Actor
Diana
Movie
1928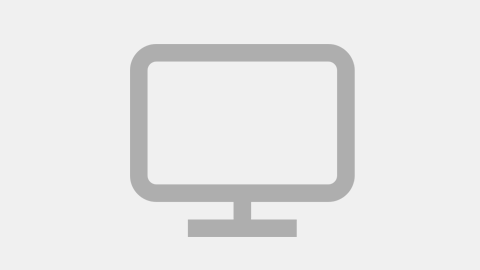 The Mysterious Lady
Actor
Tania Fedorova
Movie
1928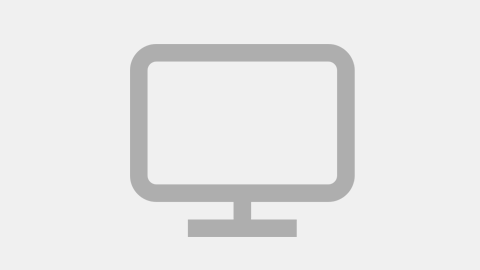 Movie
1927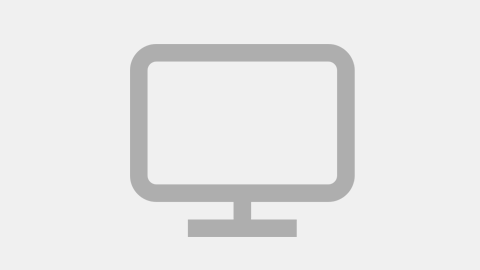 Movie
1926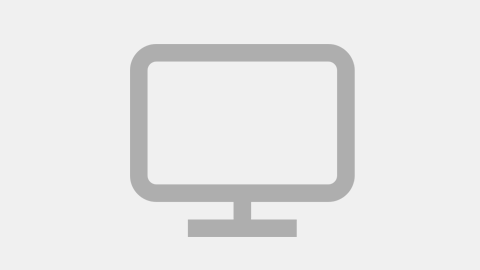 Torrent
Actor
Leonora Moreno
Movie
1926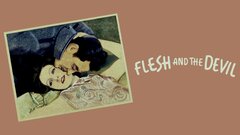 Flesh and the Devil
Stream
Actor
Felicitas
Movie
1926
94%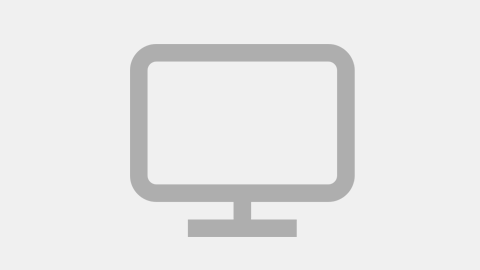 Joyless Street
Actor
Greta Rumfort (uncredited)
Movie
1925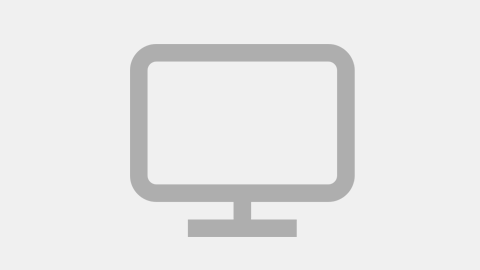 The Atonement of Gosta Berling
Actor
Elizabeth Dohna
Movie
1924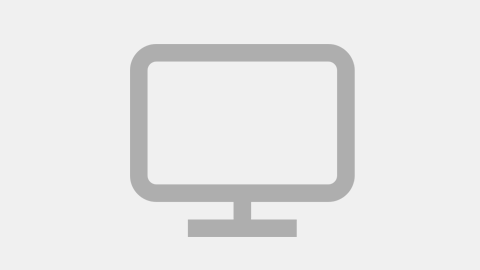 Movie
1922
News about


Greta Garbo
What's Worth Watching: The Essential Greta Garbo