12 Eerie Z Nation Scenes From Season 2 (PHOTOS)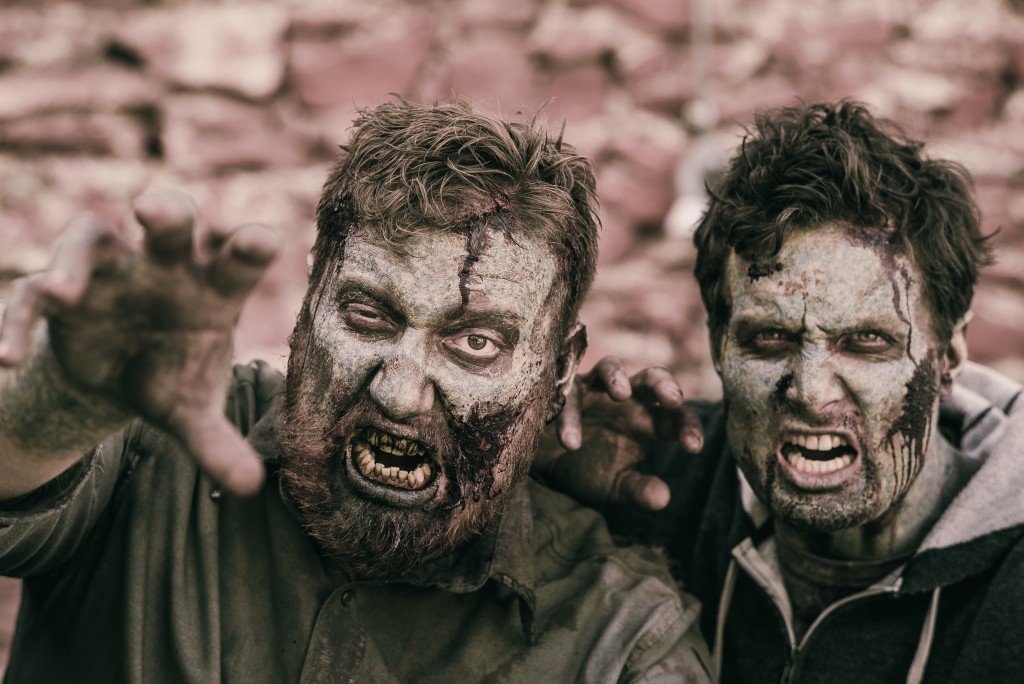 Daniel Sawyer Schaefer/Go2 Z Ice/Syfy
Daniel Sawyer Schaefer/Go2 Z Ice/Syfy
Daniel Sawyer Schaefer/Go2 Z Ice/Syfy
Daniel Sawyer Schaefer/Go2 Z Ice/Syfy
Daniel Sawyer Schaefer/Go2 Z Ice/Syfy
Daniel Sawyer Schaefer/Go2 Z Ice/Syfy
Daniel Sawyer Schaefer/Go2 Z Ice/Syfy
Daniel Sawyer Schaefer/Go2 Z Ice/Syfy
Daniel Sawyer Schaefer/Go2 Z Ice/Syfy
Daniel Sawyer Schaefer/Go2 Z Ice/Syfy
Daniel Sawyer Schaefer/Go2 Z Ice/Syfy
Daniel Sawyer Schaefer/Go2 Z Ice/Syfy
Zombies are everywhere on TV these days (The Walking Dead, iZombie), and adding to the undead drama is the return of Syfy's Z Nation, which airs on Friday, September 11 at 10/9c.
During Season 1, the post-apocalyptic tale centered on how a zombie virus (ZN1) has affected the entire country. A disparate group that escaped the virus has banded together with one purpose: to save and transport the lone survivor of a zombie bite, Murphy (Keith Allen), to the last lab in the country that can create a vaccine. Season 2 picks up right where the first season ended, with Murphy triggering a nuclear weapons launch at a lab in Fort Collins, Colorado. The first episode explores the aftermath as the group separates and Citizen Z (DJ Qualls) issues a bounty on Murphy that leads him to be targeted by the bounty hunter, Vasquez (Matt Cedeño).
To prepare for the upcoming season, take a look at the gorgeous and gruesome behind-the-scenes photos of Z Nation. See your favorite characters try to survive and defend themselves against scary zombies.
RELATED: Behind the Scenes of iZombie | More Behind-the-Scenes Photos