What's Worth Watching: 'NCIS', 'This is Us', 'Brooklyn Nine-Nine ' and more for Tuesday, September 20
NCIS (8/7c, CBS): When Michael Weatherly hung up his badge as Tony DiNozzo (to become Bull an hour later), he left such a void it will take several new cast members to replace him. So welcome That '70s Show's Wilmer Vanderrama as Special Agent Nick Torres, emerging from months af undercover work in Argentina, and Blue Bloods vet Jennifer Esposito as Special Agent Alex Quinn, who hasn't been satisfied with anyone she's been vetting for Tony's old job. (Wonder why?) Also joining the ensemble full-time: Duane Henry as M16 Officer Clayton Reeves. That's a pretty active duty roster NCIS is now juggling, and that doesn't even count the spinoffs. Speaking of which, NCIS: New Orleans adds Vanessa Ferlito (formerly of CSI: NY) to its crew in the third-season opener in its new time period (10/9c).
This Is Us (10/9c, NBC): The new Tuesday show to watch is a deeply moving and entertaining multigenerational family drama with a twist—which we're sworn not to reveal. The appealing cast includes Milo Ventimiglia, Mandy Moore and new Emmy winner Sterling K. Brown (The People v. O.J. Simpson). If you're an easy crier—and maybe even if you're not—you might want to keep a tissue handy.
Premiere Week: Among the returning favorites: Fox's Brooklyn Nine-Nine opens its fourth season (8/7c) with Jake (Andy Samberg) and Holt (Andre Braugher) in Florida under witness protection, with the peerless Maya Rudolph as the U.S. Marshall in charge of their safety. … Newlyweds Schmidt (Max Greenberg) and Cece (Hannah Simone) go looking for a nest to call their own on the sixth-season premiere of Fox's New Girl (8:30/7:30c). But how far will they actually move from Jess (Zooey Deschanel) & Co.? … A second season of Fox's campy Scream Queens (9/8c) is more like Grue's Anatomy as Dean Munsch (Jamie Lee Curtis, this series' only asset) opens a teaching hospital where the body count will soon begin to rise. … ABC's Marvel's Agents of S.H.I.E.L.D moves to a later time period (10/9c), with the heroes no longer operating in the shadows now that Hydra is dead. But Ghost Rider is coming.
Inside Tuesday TV: Turner has secured broadcast rights to the Star Wars movie franchise, and the first six films will air this week through Sunday, starting with Star Wars: The Phantom Menace (8/7c). Don't worry. It gets better by the weekend. … Ken Burns co-directs the PBS documentary Defying the Nazis: The Sharps' War (9/8c, check local listings at pbs.org), using letters and journals to help tell the heroic story of Waitstill and Martha Sharp, a Massachusetts couple who helped save hundreds of Jewish refugees and dissidents from the Nazi threat in WWII Europe. Burns' partner on this project is Artemis Joukowsky, the Sharps' grandson. … Oxygen's reality show Strut (9/8c), executive produced by Whoopi Goldberg, couldn't be better timed in the wake of Emmy-night calls to give transgender people more TV exposure. The series features models from Slay Model Management, the first exclusively trans modeling agency, as they seek to break into the fashion business. … A new episode of Science Channel's Through the Wormhole With Morgan Freeman (10/9c) asks the question, "Can We All Become Geniuses?" Probably not, if we watch everything being thrown at us during premiere week.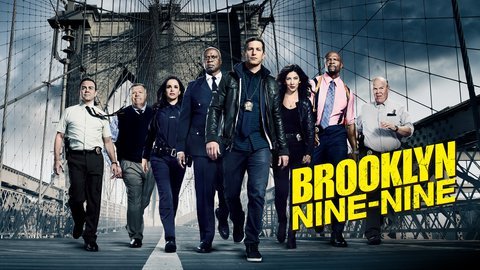 Powered by