'Saved By the Bell' Reunion Spurs Revival Talk From Fans (PHOTO)
NBCU Photo Bank
Several former cast members of the 1990s teen sitcom Saved By the Bell reunited for dinner this weekend.
Mark-Paul Gosselaar, Mario Lopez, Elizabeth Berkley and Tiffani Thiessen and their spouses all got together on Saturday night.
"This is what 30+ years of friendship looks like..." Gosselaar captioned a group photo of the outing.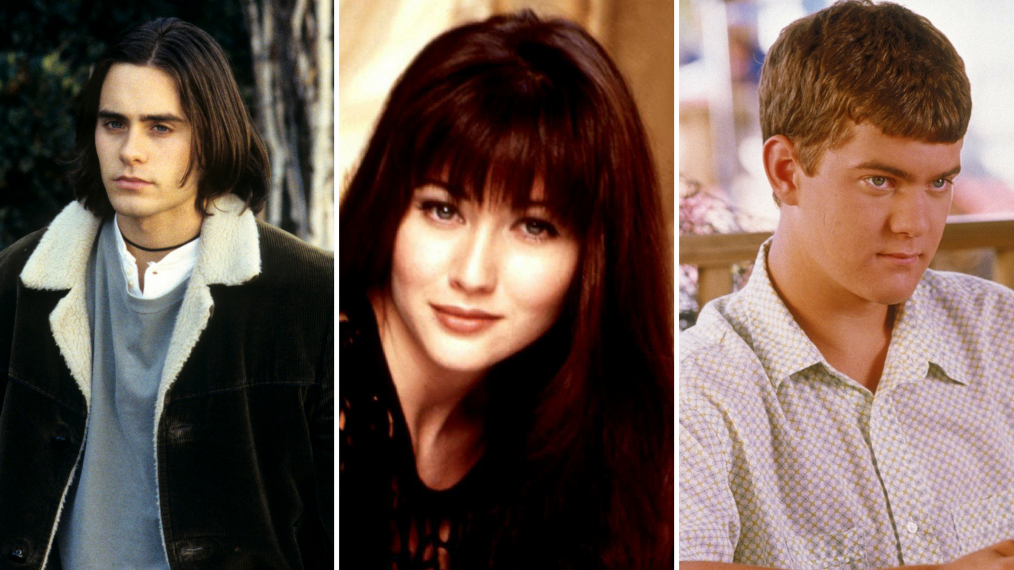 Who's the most likely to rate in our back-to-school dream roster?
Berkley shared the same image on her account, writing: FRIENDS FOREVER #spousestoo!!#imsoexcited #buddybands #love #friends #family #life #magic."
Missing from the reunion were their one-time castmates Dustin Diamond and Lark Voorhies. The show initially ran 1989 to 1993.
View this post on Instagram
See what fans are saying below:
You sit down to dinner. You peruse the menu. You order a glass of wine. You look over and realize THE CAST OF SAVED BY THE BELL IS HERE AND THEY REALLY ARE FRIENDS FOREVER AND 😭😭😭😭 https://t.co/EGhKWUOSw3

— Sasha Perl-Raver (@sashaperlraver) April 21, 2019
MY HEART ❤️😭 they need a saved by the bell reunion please https://t.co/MBFUZBXVNz

— LYN 🤙🏼 (@lynsambrano) April 21, 2019
Reunion show...on a Saturday morning, just like back in the day. Do it! We need it! Saturday mornings in high schools started with Saved By The Bell.

— Horran Cameron (@HorranCameron) April 21, 2019
So when does the Saved By The Bell reunion show happen? Netflix, Hulu?

— Kevin Mielke (@KevinM_Mielke) April 21, 2019
By Karen Butler
Originally published in UPI Entertainment News.