'Supernatural': What's Next for the Winchesters After Castiel's Sacrifice?
[Spoiler Alert: This post contains spoilers from the December 6 episode of Supernatural, "Byzantium."]
Things were emotional from the start of Supernatural's latest episode, when viewers witnessed Jack's (Alexander Calvert) tragic death as Dean (Jensen Ackles), Sam (Jared Padalecki), and Castiel (Misha Collins) stood by grieving the loss of their friend.
The three musketeers then celebrated Jack with drinks, nougat, and a few laughs, as the episode shifted focus mostly to Jack's arrival in Heaven. (Jack was only half-human, so he didn't end up in The Empty like other angels and demons who have died.)
Instead, he was reunited with his mom Kelly — cue the tears! But in the Supernatural world, even in Heaven things aren't calm and peaceful.
Cas was aware that something bad was going on in Heaven and headed up there to figure it out, only to discover a dead angel and Duma. Cas learned (with Naomi's help) that The Empty had attacked Heaven to get Jack back, as he's half-angel.
See Also
The last time fans saw John was in Season 2.
In order to save Heaven, Jack must give up a part of his soul and return to Earth alive. If Jack doesn't do this, The Empty will keep attacking Heaven until it finds him. But Cas had another idea: sacrifice himself for Jack.
The Empty agreed but wouldn't take Cas right at the moment. Instead, it will snatch up Cas when he's at his happiest in life and forgets about all this doom and gloom. Cas accepted his cruel fate and tells Jack not to tell the Winchester brothers, so they don't worry.
Now, Jack is alive again, thanks to Lily Sunder, who used special magic to bring Jack back. She was then was able to go to Heaven to be with her daughter. And then, to show appreciation to Cas for saving Heaven, Naomi revealed the location of Michael!
The episode ended with the four musketeers in the bunker enjoying each other. Now they're a little closer to finding and killing the archangel, who executive producer Brad Buckner teases is still a major threat.
"It's going to continue to develop because [Michael] needs an army. He can't do this all by himself. So in apocalypse world it was the angels — there are [not enough] angels, [and] he doesn't trust them much anyway," he tells TV Addict.
See Also
Eugenie Ross-Leming also teased an upcoming twist in the Michael/Dean situation.
"So he is recruiting these supermonsters and they're going to rear their head before long. I think by the time we hit the mid-season finale [airing on December 13] we're going to find out exactly what's going with that," he adds.
When Cas and the Winchesters do (most likely) defeat Michael, Cas will have a pretty good reason to be happy and that will cause The Empty to come for him earlier than expected. That's sure to take the Winchesters by surprise as they have no knowledge of the arrangement made.
Something more likely to happen is Jack may let the secret slip, after which Dean and Sam will make it their new mission to save Cas from eternal suffering.
Supernatural, Thursdays, 8/7c, The CW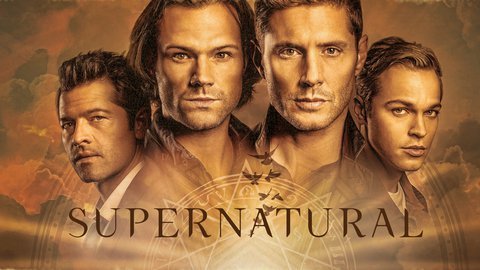 Powered by