Syfy Announces First Original Late-Night Animated Series, 'Alien News Desk'
Syfy
Will Forte and Heidi Gardner are lending their voices to the television anchors at the center of Syfy's animated series, Alien News Desk.
Forte and Gardner's characters will read the news and offer commentary on the actions of "the universe's most baffling species -- the inscrutable humans of Planet Earth," a press release said.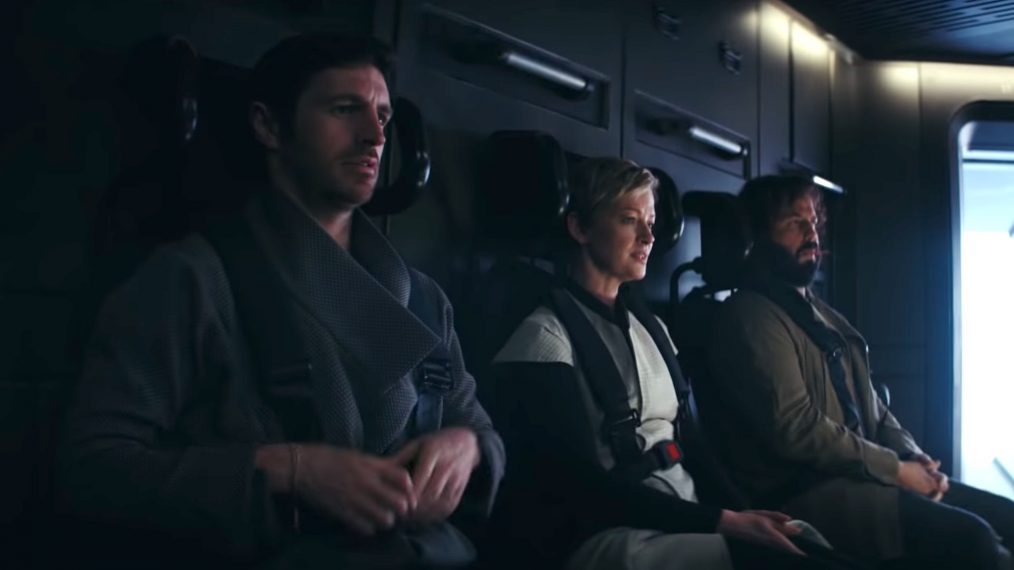 The series comes from the mind of 'Game of Thrones' writer George R.R. Martin.
The weekly, half-hour comedy was created by the producers of Saturday Night Live and is set to premiere early next year.
"Tackling news, politics and entertainment from the perspective of alien newscasters completely puzzled by our human ways, Alien News Desk is a fun, irreverent way to put a uniquely Syfy spin on the late-night current affairs genre," Chris McCumber, president of entertainment networks for NBCUniversal Cable Entertainment, said in a statement Thursday.
The actress also talks a game-changing Thanksgiving episode of 'This Is Us' and shares a clip for her animated series.
Gardner is a current SNL cast member, who previously worked on Crackle's cartoon, SuperMansion.
Forte is an SNL alum. He also starred on the sitcom Last Man on Earth for four seasons.
By Karen Butler
Originally published in UPI Entertainment News.