'House of Cards' Announces Final Season Premiere — See Robin Wright at the Helm (PHOTO)
Netflix
Netflix has announced that the sixth and final season of House of Cards featuring Robin Wright in the lead role will debut on Nov. 2.
The streaming service made the announcement Tuesday on Twitter alongside a poster for the new season featuring Wright as President Claire Underwood sitting in the seat of the Lincoln Memorial with a bloody hand.
The image was used previously when Kevin Spacey appeared on the political drama as Frank Underwood. Spacey will not be featured in Season 6 as he was written out of the show after facing a number of sexual misconduct allegations.
Spacey's character was last seen at the end of Season 5 resigning as president, placing Claire in charge.
Season 6 will run for eight episodes. Michael Kelly, Jayne Atkinson, Patricia Clarkson, Constance Zimmer, Derek Cecil, Campbell Scott and Boris McGiver are set to star along with newcomers Diane Lane, Greg Kinnear and Cody Fern.
Wright, in July, talked for the first time about her experience working with Spacey, noting that she was surprised and saddened to hear about the sexual misconduct allegations.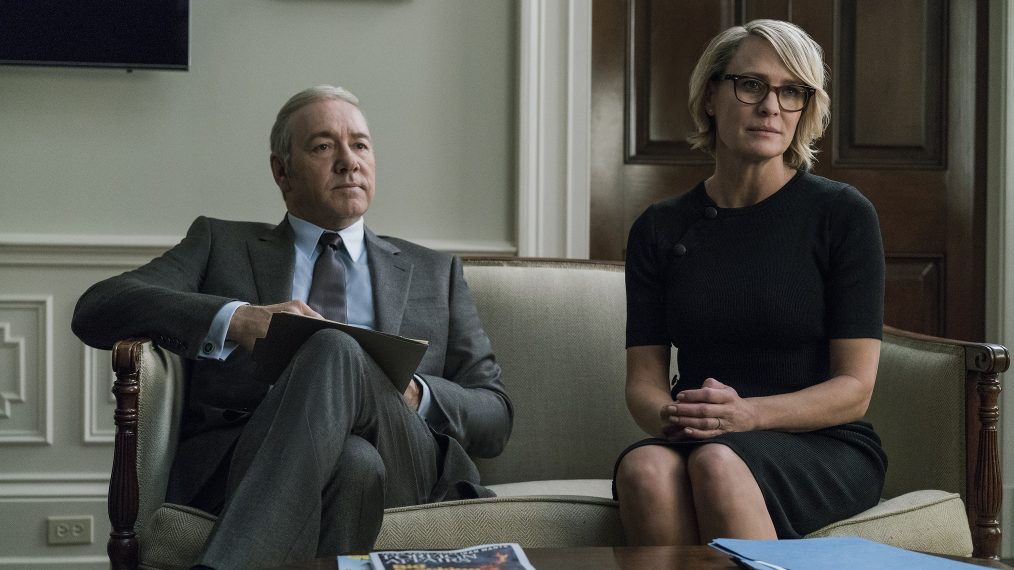 The actress broke her silence on her co-star's firing from the Netflix series following misconduct allegations.
"We never socialized outside of work," the actress said. "Kevin and I knew each other between 'action' and 'cut,' and in between setups where we would giggle. I didn't know the man."
By Wade Sheridan
Originally published in UPI Entertainment News.