How Did 'The Middle' Wrap Up Its 9 Seasons in the Finale?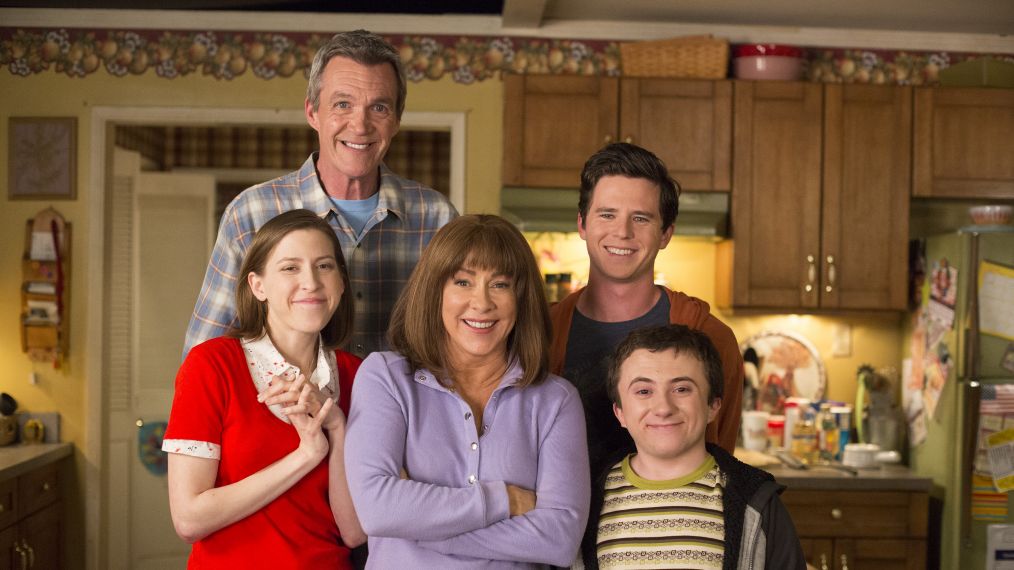 Spoiler Alert
ABC/Michael Ansell
The ABC sitcom The Middle ended Tuesday after nine seasons.
The show starred Patricia Heaton and Neil Flynn as a working-class couple — Frankie and Mike Heck — raising their three children — Sue (played by Eden Sher,) Axl (played by Charlie McDermott) and Brick (played by Atticus Shaffer) — in Indiana.
The series finale saw the whole family taking an emotional road trip to bring a now-adult Axl to Colorado where he is starting a new job. About an hour into the trip, Sean Donahue, played by Beau Wirick, chases their car down to declare his love for Sue. He then heads off to Ghana for three months, but Sue promises she will wait for him.
Enjoy some last laughs before the series ends for good May 22.
The episode ends with a flash-forward showing Axl eventually moves back to his hometown, gets married and has three sons who look and act just like him. Brick becomes a best-selling author and Sue and Sean tie the knot after years of breakups and makeups. Frankie and Mike never get around to doing the home improvements they intend to, but they live together happily for years to come.
"It really has been one Heck of a ride," Heaton tweeted.
It really has been one Heck of a ride. #TheMiddle's one hour Final Farewell is tonight 8:30l7:30c on ABC @TheMiddle_ABC pic.twitter.com/Gws2oHtrsf

— Patricia Heaton (@PatriciaHeaton) May 23, 2018
Thank you for the nine years we spent together out here in #TheMiddle.
We have the best fans out there and we had one HECK of a ride together. 💚 pic.twitter.com/dTXsW4aVUO

— The Middle (@TheMiddle_ABC) May 23, 2018
Had a lot of fun playing Axl these past nine years. Thanks for watching, everyone.

— Charlie McDermott (@charliemcdrmott) May 23, 2018
I'm crying. What an incredible end to an incredible show. Thank you @TheMiddle_ABC for nearly a decade of happiness! #TheMiddle

— Beau Wirick (@BeauWirick) May 23, 2018
By Karen Butler
Originally published in UPI Entertainment News.