Carl Dies in 'The Walking Dead' Midseason Extended Trailer (VIDEO)
Gene Page/AMC
Chandler Riggs as Carl Grimes - The Walking Dead _ Season 8, Episode 8
AMC has released a trailer for the second half of the eighth season of The Walking Dead, which will kick off on Feb. 25.
The 90-second clip has nearly 2 million views on Facebook and almost another 100,000 hits on YouTube since it was posted Friday. In it, Chandler Riggs' terminally ill teen Carl can be heard telling his father Rick, played by Andrew Lincoln, to stop fighting humans in the zombie apocalypse and strive for a peaceful life.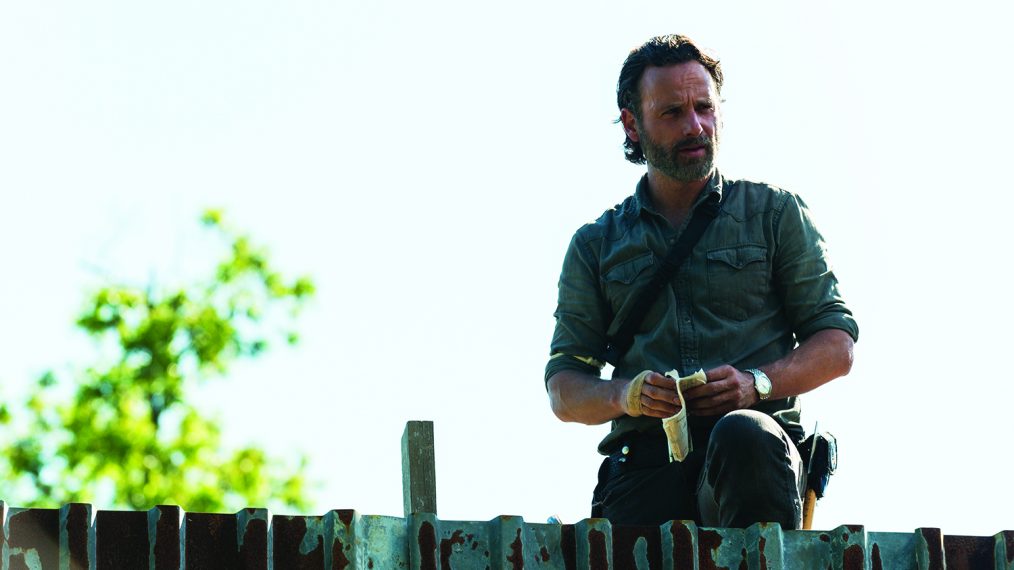 The AMC series is also getting a new showrunner.
"Before Mom died, she told me I was going to beat this world. You will," Carl tells Rick, referencing Sarah Wayne Callies' long-dead character Lori, whom Carl shot shortly after she gave birth to his sister because the woman was dying and likely to reanimate as a flesh-eating monster.
This week's preview also shows the drama's central heroes heading to the Hilltop compound where they prepare to fight against villain Negan, played by Jeffrey Dean Morgan, and his invading minions, the Saviors. King Ezekiel, played by Khary Payton, is captured elsewhere, but appears at peace with the idea of dying since he he saved many of his people.
The first half of Season 8 ended with Carl revealing to Rick that he had been bitten by a zombie on his side, meaning amputation of the infected body part was impossible.
The Walking Dead, Midseason Premiere, Sunday, Feb. 25, 9/8c, AMC
By Karen Butler
Originally published in UPI Entertainment News.