'Walking Dead' Star Andrew Lincoln Will Narrate the Latest 'Harry Potter' Spinoff
Jesse Grant/Getty Images for AMC
The Walking Dead and Love Actually actor Andrew Lincoln is to narrate the audio version of Quidditch Through the Ages, written by J.K. Rowling as Kennilworthy Whisp.
The sports guide and history book is a spinoff of the Harry Potter fantasy films and novels. It will be released by Pottermore on March 15.
"We are thrilled to offer Audible listeners a brilliant performance of yet another essential component of J.K. Rowling's Wizarding World and bring this richly imagined universe to life through Lincoln's narration and the highly detailed sound design," Audible Executive Vice President and Publisher Beth Anderson said in a statement Friday. "The Harry Potter series remains among the highest rated, most downloaded, and most listened to audiobooks in our store."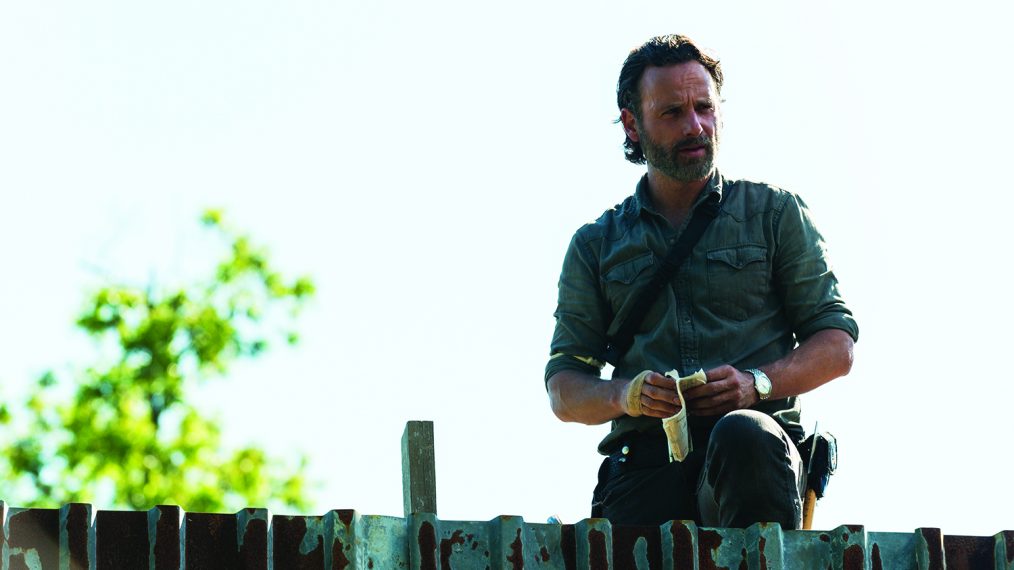 The AMC series is also getting a new showrunner.
"Kennilworthy Whisp's Quidditch Through the Ages is the most authoritative work on Quidditch in the wizarding world," remarked Pottermore Digital Audio Product Manager Ravina Bajwa. "Andrew Lincoln has done an astonishing job interpreting Whisp's magical textbook into an enchanting vocal performance. His narration brings out both the charming humor in J.K. Rowling's writing, and the vibrant characters that have inhabited the world of Quidditch throughout time. Using real objects and spatialized sound, Pinewood's award-winning sound designers have created effects that dance through the recording, placing the listener into the frenetic heart of a live Quidditch match."
Quidditch Through the Ages contains all you will ever need to know about the history, the rules - and the breaking of the rules - of the noble sport of Quidditch. https://t.co/bsNPdV1jPh pic.twitter.com/sHA0E9DMfZ

— audible.co.uk (@audibleuk) January 26, 2018
Pottermore will donate some of the proceeds from the sale of this audiobook to Comic Relief and Rowling's international charity Lumos.
"The Wizarding World is one that I always wanted to get the chance to step into," said Lincoln. "What makes this project so special is not only that it allowed me opportunities to create something my kids love and enjoy, but it also supports great causes, like Comic Relief and Lumos."
By Karen Butler
Originally published in UPI Entertainment News.