Jane Fonda Doing 'Fine' After Having Cancer Removed from Lip
AOL Build Series
Jane Fonda is doing "fine" after having a cancerous growth removed from her lip.
The 80-year-old actress promoted Season 4 of her Netflix series, Grace and Frankie, with a bandaged lip Monday in New York after undergoing the medical procedure.
"I just want to explain the bandage," Fonda said while appearing alongside co-star Lily Tomlin in a Build Series interview. "I just had a cancer taken from my lip."
"I thought it was going to heal in time before I came before you, but it's fine. I just want to explain it. I don't normally go around like this," she added.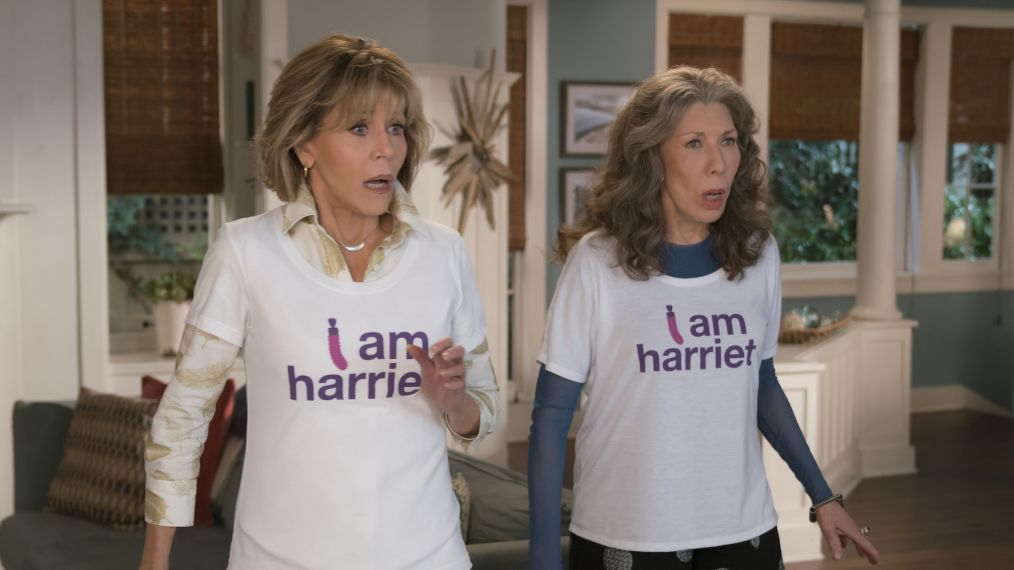 The series returns on January 19.
Fonda also addressed her health scare in an interview with The Howard Stern Show the same day. She confirmed doctors performed a biopsy, but told host Howard Stern she will recover.
"Hey listen, the world is falling apart, what's a lip?" the star said. "Yeah, they did [biopsy it]. I'm going to be fine, thanks."
Fonda can be seen with a bandage over her bottom lip in an Instagram photo she shared from The Howard Stern Show set.
"Lily Tomlin, Howard Stern and me on set this morning for the @sternshow in New York. Season 4 Premiere of Grace and Frankie this Friday January 19th #LilyTomlin @graceandfrankie," she captioned the picture.
Fonda previously had a small tumor removed from her breast in 2010, according to People. Grace and Frankie co-stars Martin Sheen and Sam Waterston, and will premiere its fourth season Friday.
By Annie Martin
Originally published in UPI Entertainment News.